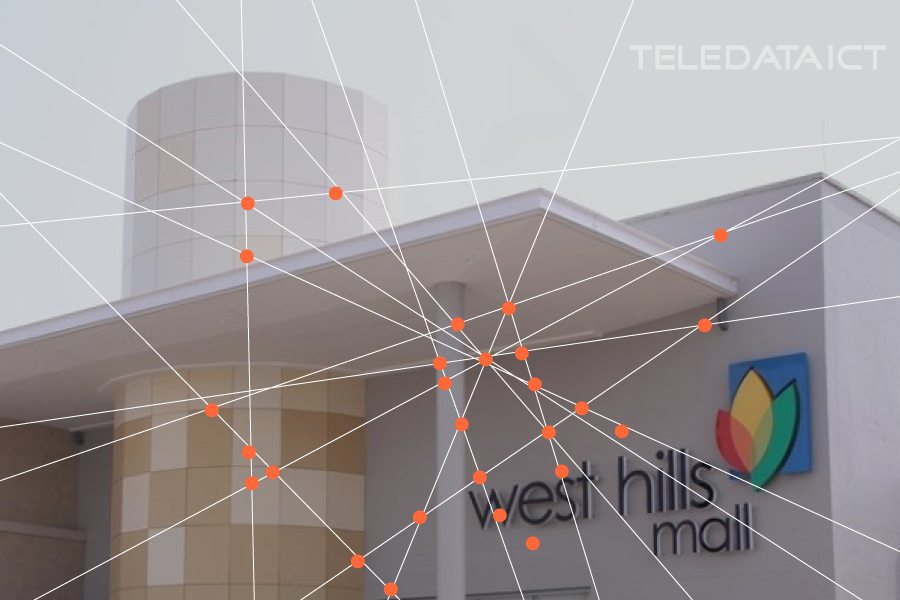 How Teledata Connected West Hills Mall with Fiber
Fiber Internet is the future. Buildings and properties that install it now are making sure they will be able to keep up with future advances in technology. This is why we are always euphoric to hear from building developers and owners wanting to get Fiber Internet. One of the many places we have installed our Fiber cables is West Hills Mall.
At Teledata we not only provide services, but we also install infrastructure. As  Teledata's Managing Director Gregory Eid explains "we wear two hats."
The building developers contacted Teledata when the mall was under construction asking us to install our communications infrastructure. We installed the cables that communication service providers use to bring their services to customers.
As Gregory explains, "we usually do these kinds of projects as open access. We do it, so other companies are also able to use our infrastructure. We can not, and do not want to force customers to use our services. Though we know ours is such top quality, we are aware it's important customers have choices – they can use our infrastructure regardless."
West Hills Mall is ready for the future
This mall is 27 700m² and was opened in October 2014. It is home to a mix of local and international retailers, restaurants, banks and a cinema complex. It is on the Cape Coast Highway on the western side of Accra and is about 20km from Accra Mall in the east.
Businesses in West Hills Mall now have easy access to the fastest internet available in the world.  Fiber Internet lines send data by light through cutting-edge technology. Our Teledata Fiber Internet is unlimited and very competitively priced.

 Those using our Fiber Internet can access the internet quickly and efficiently.  Our connections are very reliable. 
Because they now have this infrastructure these offices, businesses, and shops at West Hills Mall can now access future advances in technology.  They are now ready for a future with faster internet (think 20-30 Gbps), HD content, new phone systems, and video conferencing.
We have installed our Fiber cables in some malls and buildings through Accra, including the Movenpick and Marina Mall.