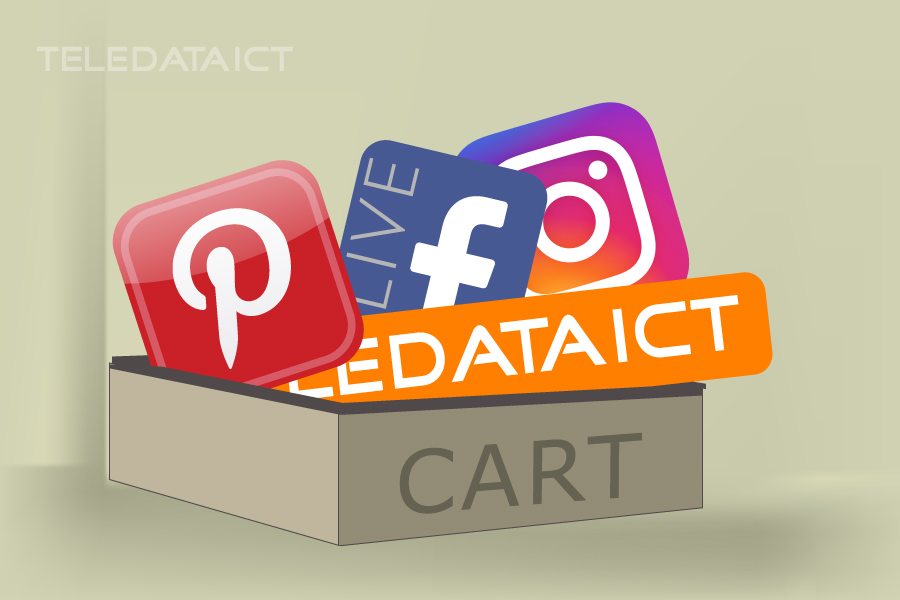 Teledata's favourite links of the week: social media developments in 2016
2016  has been a huge year for social media developments, and here at Teledata we have been following, and using them with excitement. From Facebook live to Instagram stories, to shopping through social media, here are some of our popular 2016 social media developments.
Instagram Stories
In August, photo and video-sharing app Instagram introduced its Instagram Stories. Much like Snapchat stories, this lets you share all the moments of your day, not just the ones you want to keep on your profile. You can take photos and videos which will appear together in a slideshow format: your story.

You can add content through the day, and each post will last just 24 hours then disappear. This is one of the greatest social media developments this year. It lets you add text and drawings to your posts too. On Instagram, your story will appear at the top of your homepage – alongside other people's stories.
To view someone's story, just tap on their profile photo. It's easy to see stories at your pace: tap to go back and forward or swipe to jump to another person's story. If you want to comment on something you see, you can touch and send a private message to that person on Instagram Direct.
Instagram has pretty good privacy settings, so your story follows the privacy settings of your account. If you set your account to private, your article is visible only to your followers. However, you can also easily hide your entire story from anyone you don't want to see it, even if they follow you.

Facebook Live
Facebook is constantly developing, and for this social media site, Facebook Live has been the biggest update this year. News organizations, social media stars, and your average joes have been making use of this live streaming service.
Facebook Live is a feature that offers live streaming video capabilities to users. By tapping the live stream icon, you can start broadcasting video live from your smartphone, and write an optional description for the event. Any users following you will have the ability to watch the show – and the creator will know who is watching.
When the live stream is done, you click finish and save the video to your timeline.
Media organizations from Ghana and abroad have been making use of this. It has been particularly handy for Question and Answer sessions – where viewers can type their questions in real time to be answered on the live stream. Companies can use it to live stream events or launches -as we have done here at Teledata.
There are many possibilities for this, so if you haven't tried it, get on board. You just need to make sure you have a good internet connection- if you have Teledata then there will be no issue with that!
Shopping on social media
Check out your favorite labels, shops, and brands social media accounts. If they know what's good for them, you will see you can buy direct through their social media.  This has developed more in 2016, with local companies here in Ghana slowly jumping on board. Twitter, Facebook, Instagram and Pinterest all unveiled or upgraded in-line buy buttons, which allow users to purchase clothes, crafts, gadgets and more without ever leaving their feeds.
On Facebook, local company Tree of Life have made use of this development, it mean you can quickly look at products on their Facebook page, decide what you want and then it will take you to the company's website.
On Pinterest, you can go from just looking at beautiful things you want to buy them without having to go to the source of the image to search for another online shop. When a pin has a price on it, you can buy it (as long as it's in stock). You just need to click add to bag. But there's a catch for those in Ghana – you need a US shipping address. Check out this post to learn more about that!