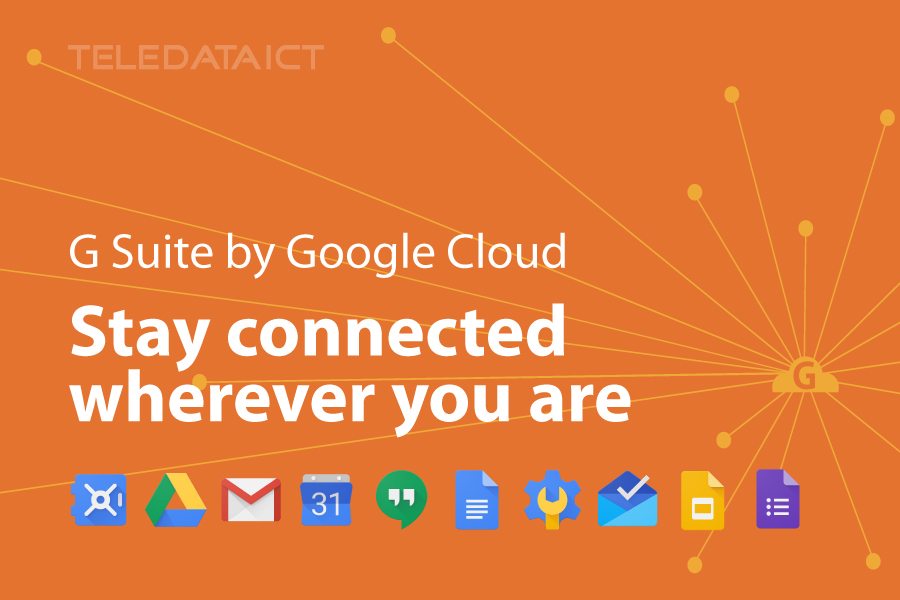 Teledata hosts reseller webinar for G Suite
Recently, we organized our first webinar for resellers to introduce and educate our sellers across Ghana about G Suite by Google and its benefits.
At Teledata we have so many great products that we rely on independent salespeople through the country to help us get them out there.
One of our latest and exciting offers is the G Suite by Google. Since we are an internet and tech company, we love to use and try out a different technology to communicate with our resellers. We think webinars are ideal for this.
For those in the dark, a webinar is a seminar – on the web. Participants can be anywhere in the world, as long as they have an internet connection. There are different hosting websites for these. People are invited via a link to listen in and see images or a video on their screen. They can type questions through the webinar.
For our webinar, Teledata's Managing Director Gregory Eid took our resellers through what this suite is, and the apps that are within it.
Greg explained the G Suite as "all you need to collaborate, communicate, store files, share them with others and run your business more efficiently."
He took them through the different apps, including Google Hangouts. Here people can collaborate, talk and communicate via video, voice or text chats.
The benefits of G Suite
Google Plus was also explained, which has "come a long way" as a good social network to share ideas, he said. 
We used slideshows to show our resellers the different apps and what they do throughout this webinar. 
Resellers found out users can upgrade their storage for the Google Drive. This is where you store your files be it documents, videos or audio files. Users automatically get 30 GB storage, but they can also individually upgrade their storage. This does not have to be a company-wide purchase.
We are proud to be selling this great product. It will help any business of any size streamline and improve communication and collaboration with other colleagues, clients, and customers.
If you are a businessperson or salesperson in Ghana and you are interested in working with us, to resell our products like the G Suite, then have a look here.
If you want to get this suite yourself, then learn more here.
You can also watch the webinar video here.