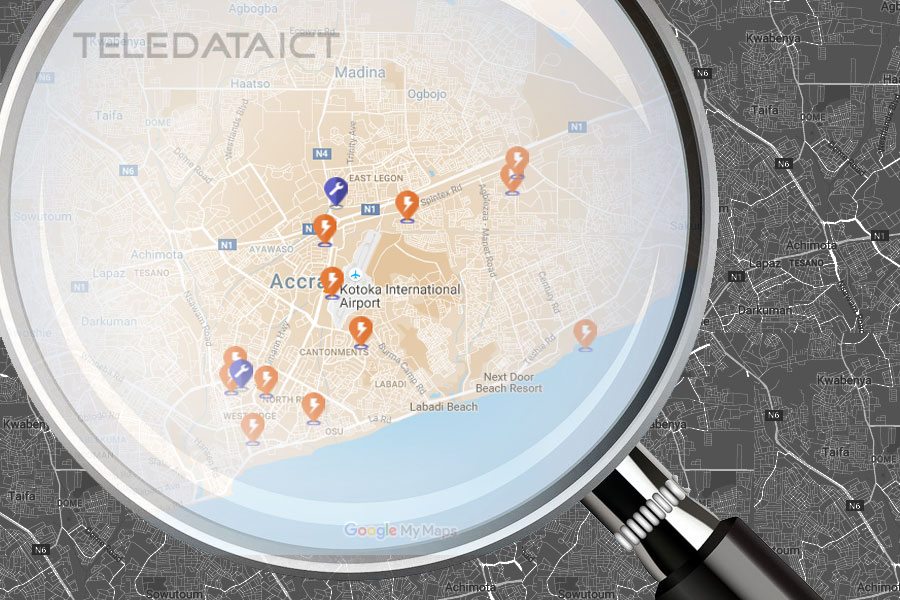 Teledata Fiber Internet In Your Area
Do you want Fiber Internet but not sure if it's available in your area?
Find out Teledata Fiber Internet In Your Area
At Teledata, we are rolling out new hubs regularly, and right now we are bringing our super-fast and super- reliable Fiber Internet to East Legon. We have just approved this new location near the Emmanuel Eye Clinic and in about three weeks it will be up and running.
We are also in the process of bringing Fiber Internet to Kpong in Tema – we are very excited about these developments. 
It is not only those households and businesses who are in Kpong and East Legon that can access our service. We have many locations through Tema and Accra already hooked up to our Fiber Internet, and we are planning several more in Accra, Tema, and Kumasi in the future. As long as the demand is there, we want to meet it.
We have a very handy map on our website which we keep updated to show you if our Fiber is in your area, and which areas we are working on installing it in.
Have a look and you will see one icon shows areas that we are going to install it. The other image shows where it is already available throughout Accra and Tema.
If we are not in your area, and you want us to be, just contact us. If enough households and businesses are interested in our great service, then we can bring it to you.
Get on our map and let Fiber Internet improve your business or household. If you haven't heard about Fiber Internet, then have a look over here or here. It is the latest development in internet technology. With speeds of up to 100 Mbps and unlimited data, you can do what you want! Stream movies, download files or chat to friends over Skype without glitches, buffering or your data cutting out.
Sound good to you? Then go ahead and contact us via 0302211299, or on Whatsapp 0207258557 or you can email [email protected]  
Are we in your area? See the map below