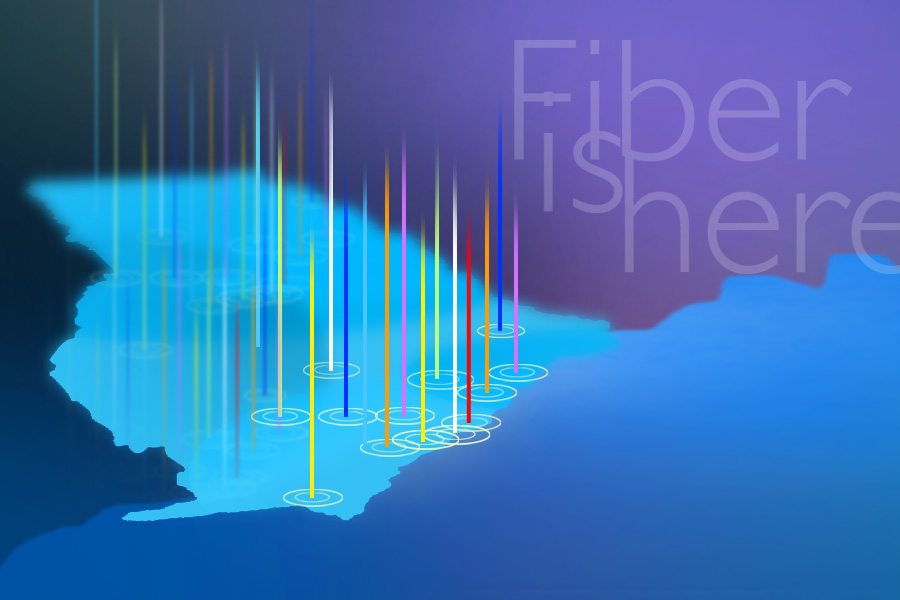 How Teledata Fiber Internet can help your business
So much of our business communication is done online, but how much business are you losing because of the bad internet? Let Teledata Fiber Internet be your solution.
Dealing with slow and unreliable internet costs you time and money.
You and your employees lose productivity if you can not get online and you risk losing business opportunities if you can't answer your emails or use the net to push your services.
In the not so distant future, unreliable, and weak internet will be a thing of the past. We don't want Ghana to be left behind.
Teledata, a locally owned and operated internet services company, is working to ensure Ghana keeps up with the world by bringing businesses Fiber Internet.
From small home offices through to big businesses Fiber Internet is important and necessary to increase your value.
What is Fiber Internet?
Fiber Internet is becoming standard in many parts of the Western World; it is the fastest form of broadband internet technology today. The power and speed of Fiber Internet are delivered over fiber optic cable, making it future-proof, stress-free and very stable.
Most importantly for businesses, it is reliable. It will put a halt to frustrating interruptions or slow loading times that prevent you from video conferencing with clients, calling partners, or emailing customers.
We offer a range of packages at Teledata so you and your employees can be online, all the time.
If you are not already using Fiber Internet, then chances are you have almost daily struggles with your internet connection.
Why do I need Fiber Internet?
When you are dealing with low speeds, videos will buffer, online calls will drop, and you struggle to upload/download files. If you have sat at your computer waiting 10 minutes for a few photos to upload to an email, then this is low speeds getting in your way.
The result is more stress and frustration, and the potential of losing business.
For Fiber Internet, we measure in megabits per second, commonly stated as Mb. The smallest unit of digital data is a bit. A byte is equal to 8 bits, and a thousand bytes is a Kilobyte.
The higher the number of Mbps (megabits per second) you have, the speedier your online activity should be. The higher the number, the faster your downloads and uploads will be.
We know the importance of reliability. Proudly, we are the first and only company in Ghana to guarantee you your network will work 99.99% of the time.  We have a core network for our Fiber service, with multiple hubs and pathways for data to flow through. Teledata has the best designed and executed fiber network in Ghana, and we can prove it.
At Teledata, we offer a range of packages to suit your needs at competitive and affordable prices.
We are only going to become more reliant on the internet to do business, so installing Fiber Internet now is an excellent way to ensure a better future for your business.
How do I get it?
At the moment our Fiber Internet is available in Accra, Tema, and Kumasi. We are starting with about 1200 km of cables in Accra, Tema, and Kumasi. If there are enough people in a particular area who want Fiber Internet, then we can install in.
We do this using engineer, and our fiber cable isn't intrusive – it's not much thicker than a pencil.
Save yourself time, energy and money by getting in touch with us today and join the future of Fiber Internet.