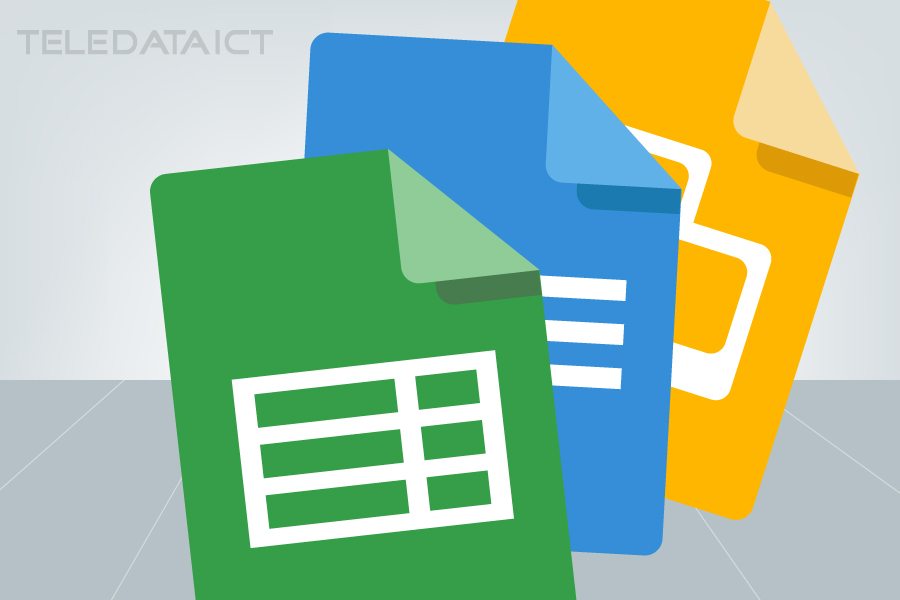 Google G Suite: How to use Google Sheets
Make your work more professional and easier with Google G Suite. At Teledata we sell this incredible package – which include Google Sheets. This week we show you how to use this app.
What is Google Sheets?
Google Sheets is an app within the Google G Suite where you can create spreadsheets, charts, filters, and project plans.
Unlike using software installed on your computer,  with Google Sheets, you can set up and edit spreadsheets directly in your web browser—no special software is required.
Like other aspects of G Suite, multiple people can work simultaneously, you can see people's changes as they make them, and every change is saved automatically.

How do I use Google Sheets?
Google Sheets is in your Drive. Just click new, then Google Sheets.
You will have a blank spreadsheet open to start working.
Then, click any cell and start typing. You can also click insert if you want to add notes,  functions, charts, images, drawings, and more.
You can also format your data entered as currency, percentages, dates, times, plain text, or other options.
When you are working on your sheets it is also very easy to add or delete rows and columns. To do this, select a cell, then on the menu bar, click  insert and then choose where to add the row or column for that cell. To delete, rightclick the row number or column letter and select Delete or Hide.
A very handy aspect of Google Sheets is adding sheets to the same document.
If you need to work with others on this sheet, then it's very easy to share and collaborate. People can make changes at the same time, and you can see their changes as they happen.
Just click share at the top right of your screen then add the email addresses of people you want to share it with and the access they should get, then click send. Everyone you shared with will receive an email.
Buy Google G Suite from Teledata
Teledata is proud users and sellers of this suite. We believe it will make your work easier, and more professional. You can get it too for as little as 26 cedis per user, per month.
To learn more contact us!