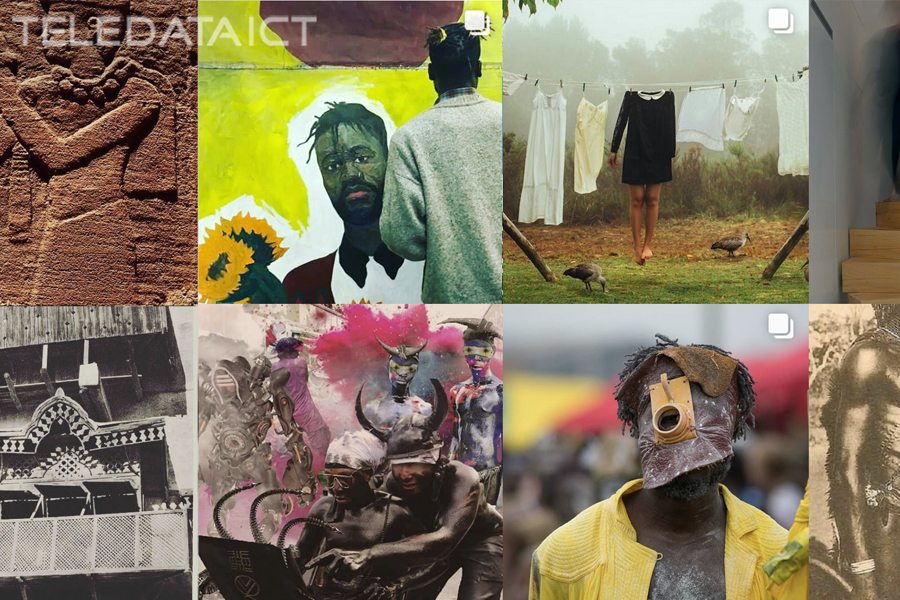 Teledata's favourite links of the week: Ghana art online
At Teledata we love to support Ghana's creatives, and you don't just need to go to the art markets to find them! Each week we bring you some of our favorite links from across the internet. Today, we look at Ghana art online.
ANO will show you amazing Ghana art online
ANO is an art institution based in Accra. It has a very well-updated and curated website. It was founded in 2002 by Ghanaian art historian, writer, and filmmaker Nana Oforiatta-Ayim, as a cultural research platform.
ANO's history of collaborating with publications, films, exhibitions and events nationally and internationally makes it stand out. Collaborations with artists such as Ibrahim Mahama, Zohra Opoku, and Serge Attukwei Clottey; institutions like LACMA, Los Angeles; KNUST, Kumasi; The Tate Modern, London and AccradotAlt, Accra cement this institution's place in the art world. 
The website features profiles of a range of Ghanaian artists along with photos of their work, including coffin maker Paa Joe, and satire artist Bright Ackwerh.
Enam Bosokah on Facebook
A very talented artist here in Accra is Enan Bosokah. He's active on social media sharing images of his drawings that confuse and delight those who view them. He just uses blue Bic pens and simple paper to create these incredibly photo-like pieces.  Check him out on Facebook and join the masses of those awed at his talents.  https://www.facebook.com/enambosokah/
Find Ghana art online through Instagram
Over on Instagram, you can access many artists where they will push their work, or collectives will do that for them.
A great account you can follow to see Ghana art online is through the ChaleWote account where they will publish original images or share those of contemporary and fascinating artists, mostly from Ghana but some international. You can use this site to find a lot of artists online.  This site also shares exhibition openings so you can go from appreciating art online, to in person.
This Instagram account will also show you work from Ghanaian artists, which is mostly portraits. Have a look through and make sure you click on the artists tagged in the posts to see further work.