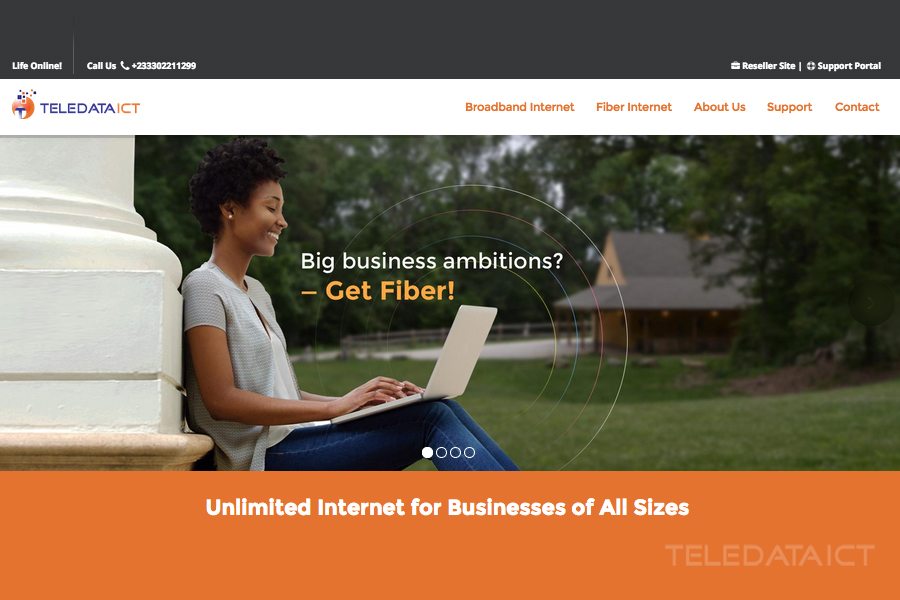 Check Out Teledata's Exciting Updated Website
At Teledata, we have been busy keeping our website updated. We offer so many exciting packages, which you will find on the site.
Just in the last few months, we have added our fiber Internet pages. We have split our offers up onto different pages so you can find what best works for you. These pages show we can give households, multi-dwelling units and businesses of all sizes access to our super fast and super reliable fiber. We have embedded maps on these pages so you can see if our service is available in your area, or if it's on its way.
Another exciting addition we have on these fiber pages is a guide to show you how fast fiber Internet is. We have compared it to different speeds of broadband internet on a chart. This visual format gives a very clear idea of how great fiber Internet is!
We have also compiled some Frequently Asked Questions.  If there's anything you need to know about fiber Internet or our service, have a look. If you don't find what you're looking for, then pop over to our support page.
On our support page, you can see all the different ways you can communicate with us – feel free to ask your questions!
Skype, email, over the phone or through SMS- all our contact details are there. We also have a new feature which links our live service updates over Twitter, to our website.
You may have noticed that we are also posting regular articles on the site. Maybe you've been following our weekly list of our favorite links. We also have news about what we offer, and we highlight exciting industry news for you. There are tips on rebooting your router, links to interesting apps, and articles to give readers a fascinating insight into how we do things here at Teledata.
We are always adding new content and features to the website, so bookmark us and check us back regularly.