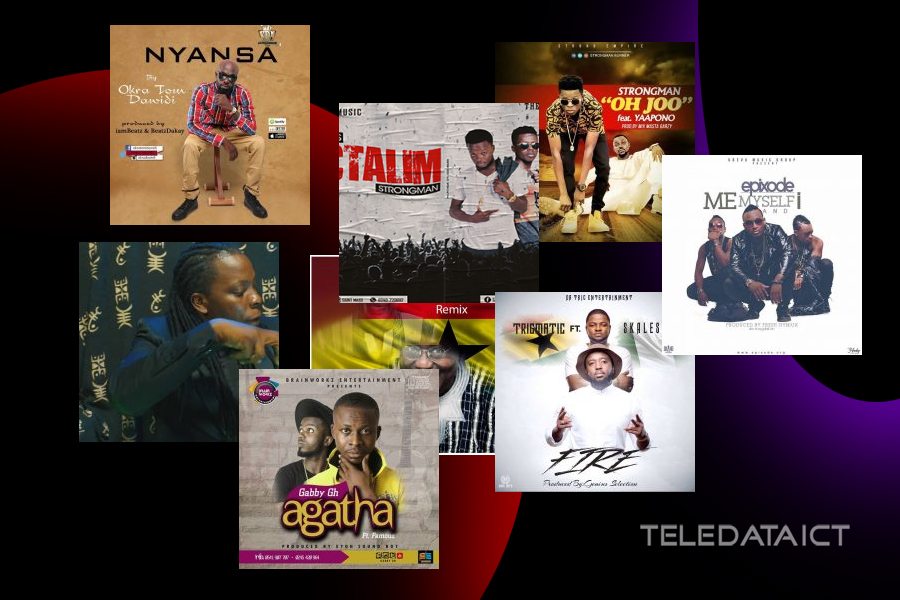 Teledata's Favourite Links Of The Week: Celebrating Ghana's Music.
Anywhere you go in Ghana, whether the market, work, or beach you will be surrounded by Ghana's music.
Here at Teledata, we love to relax to and be inspired by the variety of talented music artists here produce, but sometimes it's hard to find out what's hot and new! This is why we are bringing you some of our favorite links to learn about and appreciate Ghanaian music.
The history of Ghana's Music
If you are after a quick, easy to read the background of how music has changed and developed in Ghana, then check out this link along with the accompanying playlist. It's from arts, culture and events site TimeOut.
From traditional music, that features drums, gongs, and bells, through to music you are more likely to hear at a funeral you can listen to and learn about Ghana's rich musical traditions, and how music differs across the country. There is also plenty to learn about modern music as well, including the rise of hiplife and highlife.
Keep up to date with the latest hits and news
Google 'Ghana music' and one of the first sites you will come to is hitz.com.gh. This is because this site keeps fans up to date with the latest tracks and artist news in Ghana. It works to promote established musicians as well as up and comers. You can download MP3s and videos on this site, and also read music industry news.
And as far as recognition for work goes, the highlight for Ghana's music industry players and fans each year is the Ghana Music Awards. While the awards themselves happen just once a year, the website associated with the awards is a great resource to learn about Ghana's top artists. You can watch videos and see the winners from last year and this year.
Free Music playlists online
One of the best ways to discover new and local music online is through the site soundcloud.com. SoundCloud is the world's leading social sound platform where anyone can create music and share it.
Recording and uploading songs to SoundCloud let people easily share them privately or publicly to blogs, sites, and social networks. You can listen to tracks through your PC on through the iPhone and Android apps.  Try this playlist to see what local music is on SoundCloud waiting for you to get your groove on!