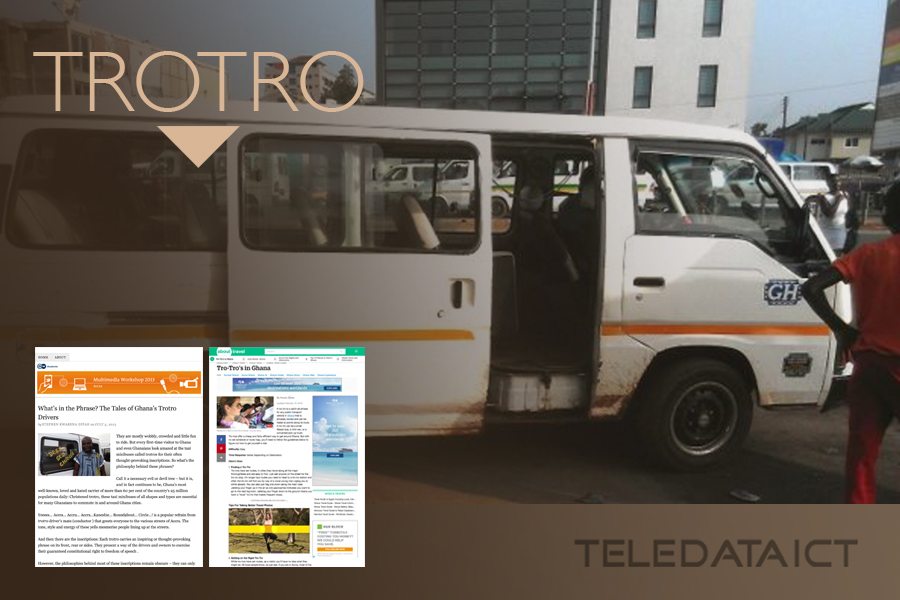 Teledata's favourite links of the week: All about the trotro
Trotros are part of our everyday life here in Ghana. Maybe you ride them, or you shake your head at them as they cut you off in traffic. For those that take trotros to get around the country, there is some funny websites and social media accounts where you can hear about the daily hassle or humor in taking the trotro. This week, Teledata brings you some links that are all about Ghana's trotros.
All you need to know about Accra trotros
This growing website has all you need to know about taking trotros in Accra, including fares and routes. There is a very handy Google Map that lists all the main trotro stations in Accra. There's even a guide to driver's slang!
Trotro Diaries
This is a blog and a popular Facebook group with more than 66, 000 members where people can post their stories or photos of taking trotros in Ghana. There's a mix of humor, poignancy and plain ridiculousness. There are sneaky pictures and videos as well capturing the uniqueness of this way of getting around Ghana.
An online guide on how to take a trotro
Maybe you are new to Ghana or new to taking trotros for whatever reason. In our digital age, whenever we don't know how to do something or need information all we need to do is go online. There is a comprehensive guide here which lays it out quickly it is to take the trotro. Check it out here!
Learn about the unusual names on trotros
You'd be hard-pressed to find a trotro without a phrase or inscription of some sort on it. This article on DW looks at the philosophies behind some of these by talking to a professor and drivers themselves. This informative article gets the stories behind some of the more famous lines you'll see on Ghana's trotros!