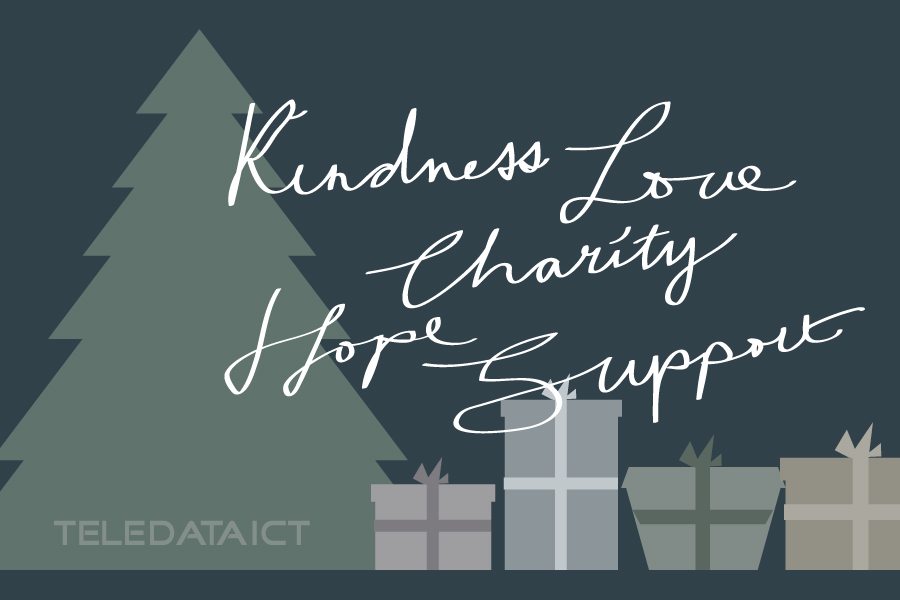 Teledata's favourite links of the week: Spread cheer this Christmas
We are less than two weeks away from Christmas 2016. Many of us will go to church, have delicious food with our families and maybe exchange gifts. But Christmas is also a time to think about making the world brighter. This week we bring you some links from across the internet that work to help spread cheer this Christmas.
Support those in need
You can do a good deed this Christmas by checking out this Facebook page, and if you like what they do, why not donate some time or resources? The organization is Food for All Ghana, and they work to help feed those in need, while also encouraging organizations to stop food waste. They often go and feed people in Ghana's hospitals, prisons, those on the streets or in villages, and are always looking for more people to help volunteer or donate goods or funding.
Kindness resources to inspire others.
You can use the internet to do good in the world. Check out this website, where the 'Random Acts of Kindness Foundation'  gives some inspirational quotes and stories that will inspire you to want to do something good.
The website also has resources including free lesson plans for kindergarten through high school, kindness clubs, posters and project ideas aimed at school or community leaders.


Spread cheer this Christmas by helping a friend with their professional development.
Another easy and very useful way to help out people this Christmas is through professional networking site LinkedIn. This is an easy task to do.
If you have an account, then go through your contacts and endorse them for skills you know they have. Take it up a notch by also writing a reference for them. This will help your friend out, especially if they are looking for a new job in the new year!