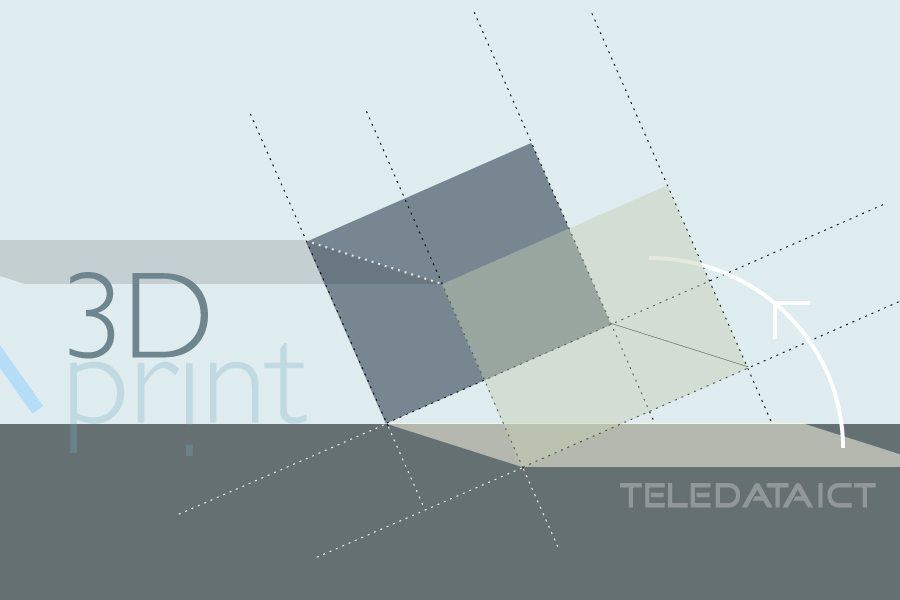 The future of the 3D printing: Doodle3D Transform
At Teledata we love keeping up with innovative technology designs, and something that has caught our attention is an app that turns your drawings into real-life objects.  Imagine doodling something on your tablet and then being able to print it in 3D. That's the premise behind Doodle3D Transform a new kind of 3D design tool.
It works in browsers, but also as an app. The idea is that Doodle3D Transform is very easy to use. Its add shows young children using it. 
With Doodle3D Transform you can transform your 2D drawings quickly into 3D designs, by either drawing by hand, scanning photos or importing existing images.
The creators wanted to create an app that made 3D modeling easier than any other software out there.
"It's about making the transition from drawing to 3D modeling as simple and as natural as possible. The app is specially designed for a larger audience of people who are not necessarily product engineers or animation experts. To make 3D printing truly accessible for everyone, 3D modeling has to be as well," the website says.

If you have your 3D printer you can send it to that to print, otherwise, you can send it to the site's online printing service, choosing from more than 100 different materials and finishes and receive a high-quality 3D print.  They will ship anywhere. 
Their website says it will be available to download from January and runs in your web browser. It works on any device that is capable of running a browser (PC, Mac, tablets, laptops, you name it). The app will also be made available on the app stores of Apple, Google, and Microsoft.    

Some of the things they say you can make with  Doodle3D Transform include gifts, jewelry, game board pieces, toys, and even juice pressers!

What is 3D printing?
3D printing is a process of making three-dimensional solid objects from a digital file.
It starts with a practical design of the object you want to create, which you need special software for.
This is done by the printer reading the file. It then layers down successive layers of material until the object is created. Each of these layers can be seen as a thinly sliced horizontal cross-section of the final object. The settings and the quality of the printer will determine the quality of the result.

There are also 3D scanners that copy an existing object you then print.