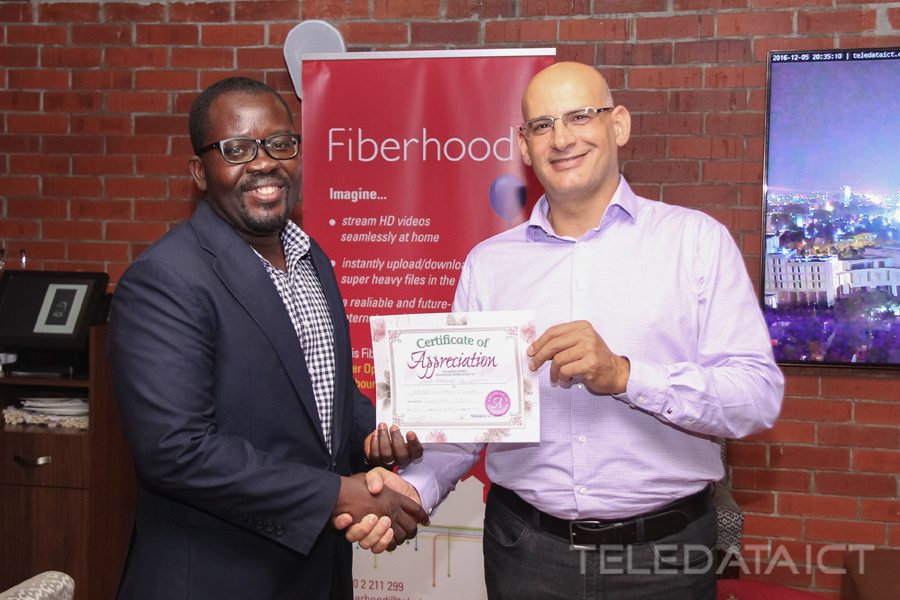 Teledata holds a customer appreciation evening
At Teledata we know we would be nowhere without our amazing customers. Early in December, we wanted to show our clients how much we appreciate them with our Teledata customer appreciation evening.
We held it at the Il Cavaliere Pazzo, at the Accra Polo Club. Our clients were able to mix and mingle with the staff and leaders of Teledata over drinks and snacks.
We are always looking at how we can improve, so in his speech to thank customers of Teledata, Managing Director Gregory Eid called for customers to makes suggestions on how the company can better serve its cherished clients.
"We take suggestions on board, to try and make the service better, which you are paying for. So you are entitled to more value and better quality all the time," Gregory announced.
Over cocktails, he also used the opportunity to explain what Teledata is about, and what we do.
As Gregory explained at our customer appreciation evening, we are a private business, and we do not have foreigner investors.
Teledata is a growing company, which means we can relate to our customers and their desire to grow their businesses.
We have around 2000 customers, and most of them are businesses.
As discussed at our Teledata customer appreciation meeting, we target big and small businesses, households and properties for our services. We love to tailor packages, and we love to provide excellent services.
We have been around for 13 years, and we know we have our customers to thank for sticking with us and referring our range of services on to other clients.
Thank you to all who took time out of their busy schedules to come along to meet us and have a drink and chat.
We were happy the event was both fun and informative! Have a look at the photos we took below. And, as Gregory said, if you have any suggestions on how we can improve our services, please get in touch.