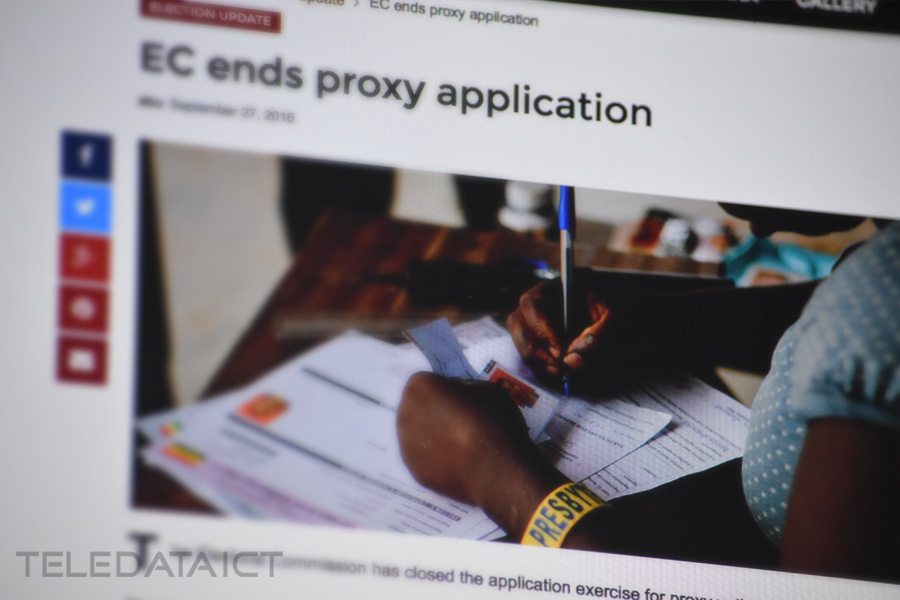 Teledata's Favourite Links of the Week: Ghana Election News
It is less than a month until Ghana's election, the billboards are everywhere, the politicians are on all the radio stations and presidential candidates are campaigning hard. But, how can you follow the Ghana election news online?
Teledata has the answer. Through websites, social media and podcasts you can keep up with the election to be informed on who you want to vote for come December 7.
Political parties websites
To go straight to the source of the parties in the election, you can see their websites, and read their policies. The two most important contesting parties are the governing NDC and their opposition NPP.
You can visit the NDC party website here, and NPP over here.
There are some smaller parties too, some without websites, but of the bigger of the minor parties, there is the PPP here, and CPP over here. 
Finding Ghana election news online
There are many media houses through Ghana who are covering the election, from newspapers to radio. Any that are serious about reaching a large audience will also ensure their stories can be found online as well.
To get a broad range of election coverage uses Google News. You can set up an alert, or just log on when you want the latest political update. Go to https://news.google.com.gh/news and then on the left of the page click Ghana and you will get a feed of local news stories, the majority will be political. You can also type in 'Ghana election 2016′ in the search box at the top of the page.
Or if podcasts are most your interest, then there are many here with people discussing the upcoming election: 
https://soundcloud.com/search?q=ghana%20election
Ghana Decides: Nonpartisan project
Ghana Decides is a  Nonpartisan BloggingGhana project funded by STAR-Ghana to improve the participation of youth and the vulnerable in the electoral process. This includes marginalized voices with the aim to promote issue-based campaigning. They speak with experts on the election and encourage more participation. You can visit them here on Facebook:  or their website  http://ghanadecides.com. They keep you updated with news, analysis, and opinion pieces, as well as multimedia videos.