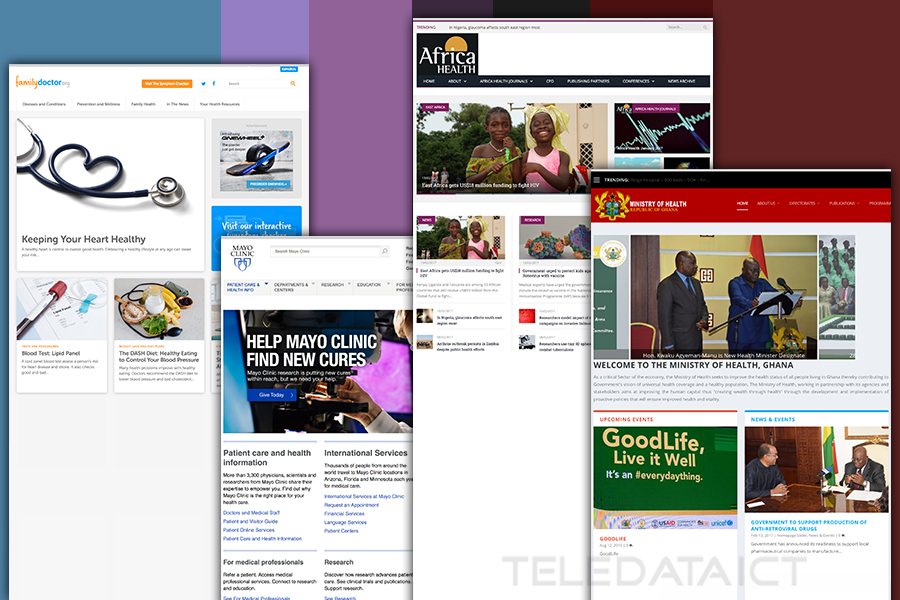 Teledata's favourite links of the week: Finding health information online
If you are suffering from a mild health issue or there are some questions you want to ask but don't want to have to go to a doctor to ask them, sometimes it's okay just to go online and get some more information. People will often dismiss "Doctor Google," but credible resources are excellent if you want to find out what might be up, and get an idea of the causes and the fixes. This week, Teledata brings you links on the search for health information online.
However – if something is seriously off then go to your doctor/hospital or clinic.
For good background information on health and wellness
One of the better websites for information especially geared to children's health is https://familydoctor.org/ which is operated by the American Academy of Family Physicians, so all the content on it is written by family physicians or professional writers/editors/producers. There is also an interactive diagnosis check.
Whenever you Google symptoms you have, then https://www.mayoclinic.org/ may come up with the answer. This is also a reliable and widely- recommended website. It has hundreds of health articles on it explaining everything and anything you may be curious about.
Ghanaian health information online
For more industry-oriented research and health news for the African continent, then check out https://africa-health.com
Likewise, the Ghana Ministry of Health keeps an updated website so you can see if there are any disease outbreaks you need to know about. They also maintain the website updated on building and health projects.
See them here https://www.moh.gov.gh/
Natural health remedies
For simple ills like a cold or sore muscle, many people will prefer to go for a natural remedy. There are many websites out there dedicated to showing what Mother Nature can provide you to boost your immune system or cure an ill. Natural remedies are best for non-serious illnesses.
Check out these websites for some helpful, healthy information.
https://www.naturalremedies.org/