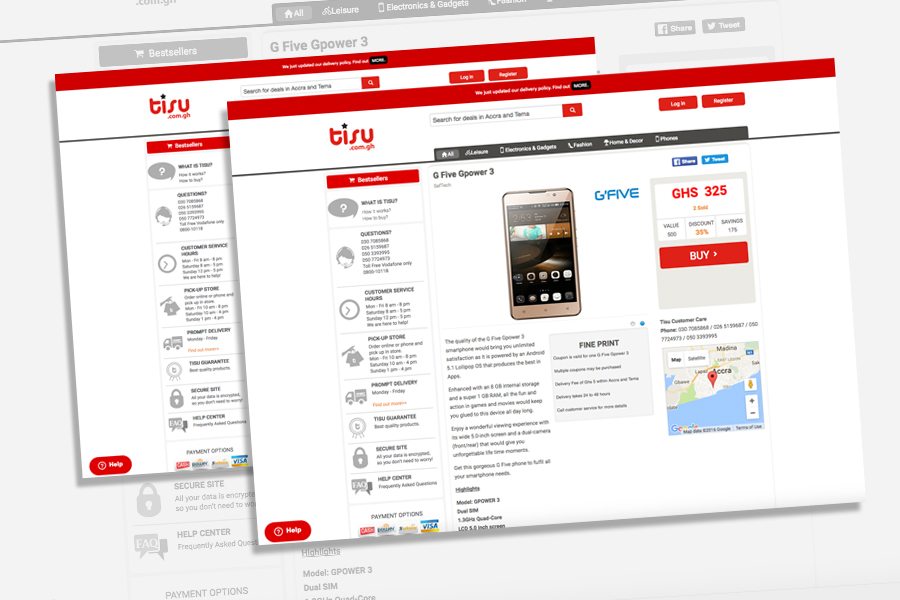 Teledata's Favourite Links Of The Week: How to Find Deals in Ghana
Hunting for deals on the internet seems to be a global pastime. Ghana is no different! Many sites are offering discounted goods and deals, but finding the right ones, and keeping up with their offers can be a job on its own. Good thing Teledata has done the work for you!
Here are some of Ghana's top deal websites. Happy shopping!
Get deals on services and products through Tisu
Tisu is an online shop based in East Legon where you can pick up or have your purchase delivered. The website has goods and services at up to a 75 % discount, including restaurant meals, spas and beauty treatments, leisure activities, clothing, furniture, and phones. The website lets you pay by credit card, cash, or even mobile money.
Find a good holiday deal in Ghana or abroad
Jumia is probably the best-known deals website in Ghana. It lists products, food, cars, and accommodation.
Next time you want to go on holiday, or need to travel check it out for some accommodation deals, and not just in Ghana. There is even an app so you can keep checking as you go.
Social media is also an excellent way to shop!
Just search for what you are after over on Instagram, Facebook or Twitter and more often than not, you'll find it. Want the new iPhone7? Have a look at this page; they deliver through Ghana too.
This one is for the ladies – locally made, beautiful clothing, also delivered to you. Check out what Miss Dee has to offer here.
Shopping for a home? To buy or rent? Get online and see what's available. There are many websites you can check out property deals in Ghana, and You can also see prices and photos of properties.
Meqasa is specifically for properties in Ghana, while Tonaton has all sorts of things for sale, as well as property listing.
Happy shopping!