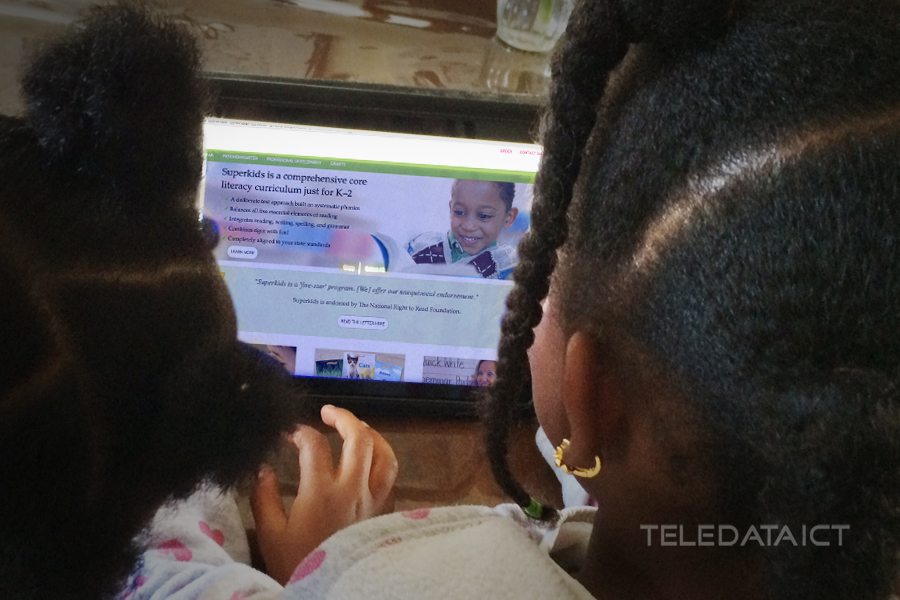 How Parents Can Keep Their Kids Safe Online
There's no denying that the internet can be a scary and sleazy place. There's also no denying that access to the web is crucial these days, and surfing the web seems to come naturally to children. It is the job of parents, teachers and caregivers to make sure kids stay safe online.
You may think this is easier said than done – you are right. Here at Teledata we know how hard it can be to make sure our children don't wander into territory not meant for them, which is why we present you these tips on how to keep kids safe online.
Watch while they browse
While it may seem like a significant burden on your time, sometimes you need just to be present while your child is online. This is probably best for younger kids, as they get older and might better understand the need to be extra careful while online, you can pull back a bit and just make sure your child is in the same room as you while they are on the net, and every now and then you can have a look at what she or he is looking at. Like you have house rules, why not also bring in browsing rules? You can determine how long your kids are allowed to spend online a day, and how that time is to be spent – 10 minutes on YouTube, and 30 minutes playing online games for example.
Make sure they know about their privacy
Keeping your personal information private is an important lesson for everyone, but especially children. Make sure they know they should never put any personal details on the internet without talking to you first. This includes their name, email addresses, home address, school and phone number. This rule should apply to online forms, emails, and social media accounts. Try and keep you child from engaging with strangers online, this includes while in WhatsApp chats and on Facebook if your child has access to them. Hammer home the importance of not meeting anyone they have only talked to online.
Set up parental controls to keep kids safe online 
You can turn on parental controls to restrict the content someone can download or purchase from Google Play on your device. By default, anyone who uses your device can download or purchase content of any maturity level. When you turn on parental controls, you can restrict what content can be downloaded or purchased. Learn how to do this here
You can also put restrictions on YouTube. Scroll to the bottom of any YouTube page and enable the Safety Mode. Safety Mode helps filter out potentially objectionable content from search, related videos, playlists, shows, and films.
On Google Chrome you can also control and view the websites your children visit by creating a supervised user profile. A supervised user is different from a Google Account. By setting up a supervised user, you can:
See which websites they visited

Block certain websites

Prevent them from installing apps and extensions

Ensure they're using SafeSearch (turned on by default)

Change their settings
To learn more, visit this link.