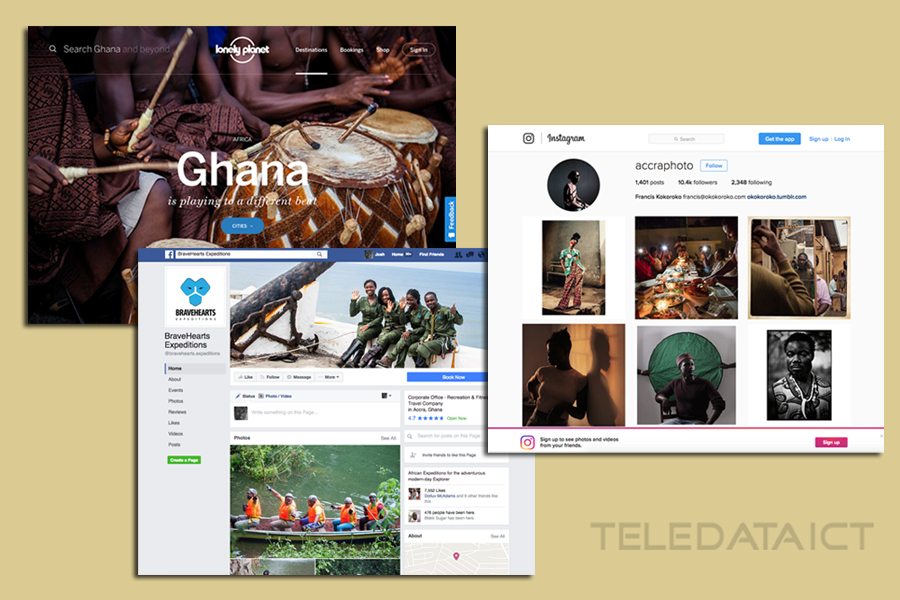 Teledata's Favourite Links of the Week: Celebrating the beauty of Ghana
We are coming into the holiday period in Ghana. This means a lot of people will be escaping winter in Europe or the USA to visit – or come home. While we may get stuck in the day-to-day goings on here, it is important to take a moment to celebrate the beauty of Ghana. The holidays are a great time to reflect on that, especially if you get to travel the country.
Here are some links that will show how beautiful Ghana is, and where you should go and visit to make sure you see it for yourself! What is your favorite place to visit? Comment below and show us a photo or video of it!
Instagram is full of evidence of the beauty of Ghana
If you are on Instagram, then you should follow top Ghanaian photographer Francis Kokoroko. His photos are beautiful and interesting and show the many different sides of life here. https://www.instagram.com/accraphoto/ Check out the incredible pictures of elephants.
Another great account to follow is https://www.instagram.com/visitghana/ you will be craving the beach as soon as you see the photos here!
Online travel guide
Need ideas of places to visit in Ghana? Maybe you just want to learn more about the country? Either way, travel guide experts Lonely Planet has you covered.
Visit them here: and you will see a range of things to see and do in Ghana, from the old forts on stunning beaches in the south through to the market in Kumasi, and then the Mole National Park in the north. 
Even if you've lived here all your life, checking out this website shows why other people want to visit Ghana and can give you some ideas if you want to take a holiday and see more of your country.
Go on an adventure and see the beauty of Ghana yourself
Tours and adventures aren't just for people outside coming to Ghana! There are many, many of them through Ghana, for all sorts of different people. If you want a real adventure (or at least see photos from one), then visit BraveHeart Expedition's Facebook page. 
The company offers you the chance to explore parts of your world you might otherwise never see. "To amaze yourself by the things you can do and to get your hands dirty in the name of making the world a better place, one natural environment at a time."
The African adventure firm runs camping, hiking, mountaineering, paragliding, cross-country safari and wilderness experiential learning expeditions for individuals and groups of all ages and nationalities in Ghana. It is also focused on keeping Ghana beautiful by pursuing a green economy. It works to reduce environmental degradation and pollution it says on its Facebook. Check out the photos, and think about booking an adventure yourself to get up close with some nature!