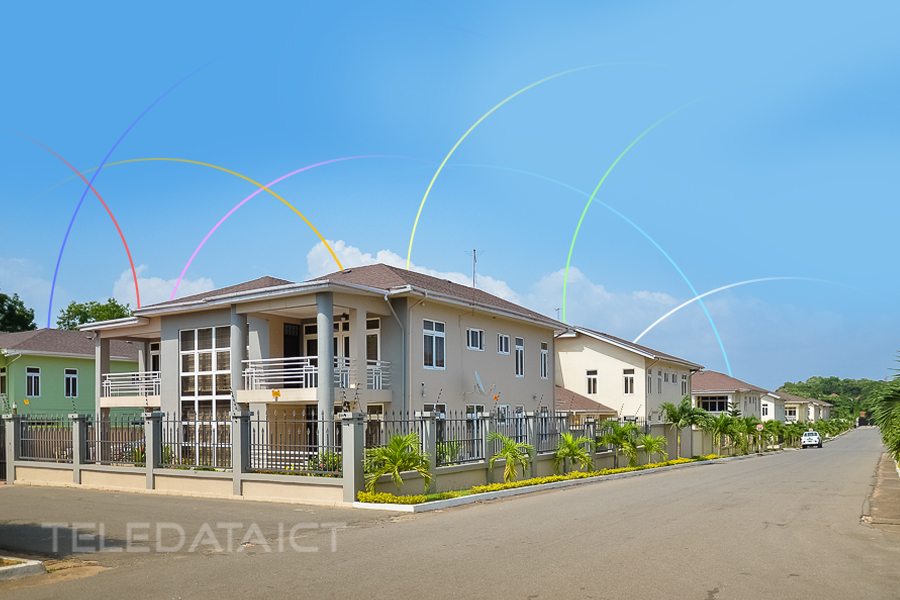 Teledata connects the AU Village with Fiber Internet
We are proud to announce another large client for us here at Teledata – the AU Village in North Ridge has signed up to enjoy our 100Mb fiber internet services.
Residents at the AU Village are now enjoying our super-fast, and super reliable fiber internet services.
The AU Village is a prime location for Accra's busy families and businessmen and women, so accessing our Teledata fiber internet will mean one less thing to worry about for them.
Teledata Managing Director Gregory Eid is always jubilant to have new customers sign up.
"For us, it shows that more and more people see the real value in investing in this amazing technology. It also means that they are future-ready. At Teledata, we are all about speed and reliability. We have invested massively to ensure our customers through Ghana get the best for their money," he says.
"Those who live at the AU Village join many other premier buildings through Accra in jumping on the fiber train!"
This fiber train has seen scores of families, individuals, and businesses come on our grid.
Teledata Fiber Internet means more freedom
Christmas is just around the corner. This may involve more people in the house. For those with  Teledata Fiber, you will still be able to use your internet and not worry about the data being zapped. Residents at the AU Village will able to make sure the children home on school holidays get their online game or YouTube fix, while the folks Skype with friends and family overseas.
The connection will be great, no lagging or calls dropping.
AU Village adds its name to our list of other major landmarks in Accra that enjoy out Fiber Internet.
We have connected Marina Mall, Accra Movenpick Ambassador Hotel, Vanguard Heights, Westhills Mall, And Frankies in Osu.
Want to try fiber? Look here