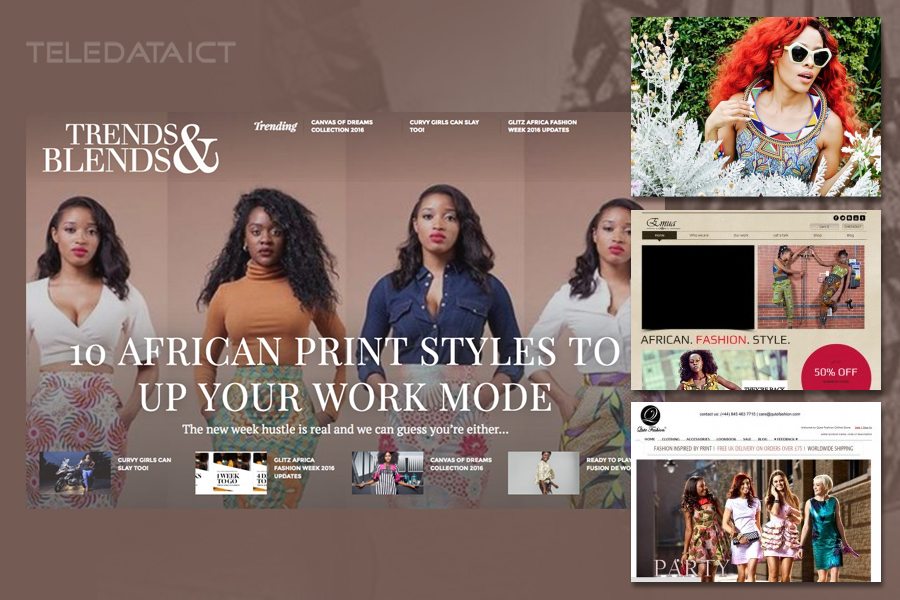 Teledata Links of the Week: What's Hot in Ghana Fashion
Look around the streets of Ghana, and you will see color and style everywhere. A quick search on the internet will show this has been easily captured online, through Ghana fashion blogs, social media accounts, and online shops. Here are some of our favorite sites that celebrate Ghana fashion, and show you what your should be wearing!
Keeping up with the trends
Fashion blogger  Jessica Naa Adjeley Konney runs a beautifully designed website, called trendsnblendsgh where she seeks to promote and celebrate fashion from the continent. She does industry related news, interviews and covers plenty of big fashion events. She shows readers what is hot to wear – using her outfits as examples. The website is full of photos, with the focus on Ghana. Check out a recent article she wrote titled 'Curvy Girls Can Slay Too' – a beautiful piece of body positivity.

How to get your hands on some top Ghana fashion
One of Africa's top fashion websites comes from Ghana. Fashionghana.com has over one million followers on Facebook, and a very well updated and curated site. But while it's fun to read about clothes and style – it's better to wear them! The site has made a useful list of online fashion boutiques which you can check out, and get your credit card ready for a workout!
Ghanaians repping Ghana Fashion abroad
Instagram is full of fashion – and Ghana fashion is no exception. There are countless stylish men and women to follow but start with @hayet.rida. She is a Chicago-based blogger proudly Ghanaian.
She posts photos of her our outfits and oozes style and confidence in each of them. She also runs a blog – doing the same thing.