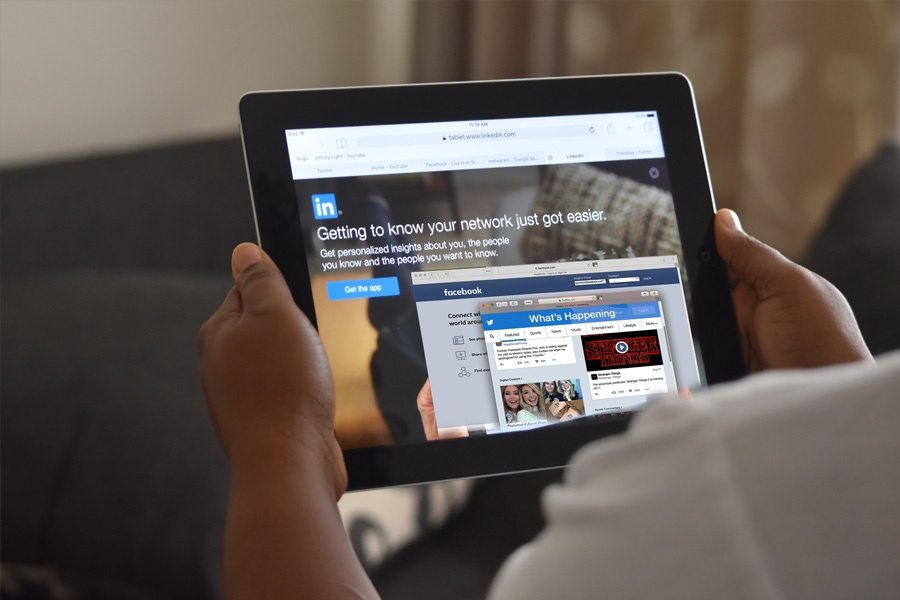 How Social Media will either help or hinder your job search
If you have an internet connection, it's highly possible you have at least one social media account. But did you know that your account can also help, or hinder you in your job search?
Facebook, Twitter, Google+, Snapchat or LinkedIn are all sites that employers can get an idea of the kind of person you are, and what you could offer them.
Likewise, you can use these sites to learn more about the places you want to work.
You can also ask your social media contacts to tell you if there are job openings that could be good for you. 
According to Forbes, more than a third of employers in the USA use social media sites in their hiring processes.
Forbes quotes a survey by US site CareerBuilder.com where 2,303 hiring managers and human resource professionals were asked if, how, and why they incorporate social media into their recruitment process.
The survey found about two in five companies browse your social media profiles to evaluate you. Some even base their hiring decision on what they see.
CareerBuilder also asked employers why they use social networks to research candidates. Of those asked, 65% said they do it to see if the job seeker presents himself or herself professionally.
So, think about how your profile will look to a potential employer. Are you showing a professional, reliable side? If your social media feed is full of inflammatory remarks or photos of you only partying then beware.
Keep your content professional
A third of those who check out candidates profiles said what they saw stopped them from offering work. Half said it was because of provocative or inappropriate photos and information posted.  45% stated that they chose not to hire someone because of evidence of drinking and or drug use on social profiles.
The survey also found candidate's profile which displayed poor communication skills, bad-mouthing of previous employers, and discriminatory comments missed jobs. 
So, if you are serious about your job search, think of your future business with everything you post.
Keep it professional, make sure your posts don't have typos and your photos present you in a positive way.
Tell followers and friends about your job search
If there is a particular role or company you are keen on, then tailor some posts to show this.For example, say you want to work at Barclays Bank, post about them, saying how you like their services. Post banking news stories that will be relevant to the bank.
If you want to be working in customer service, writes posts about the importance of good customer service practices. Follow and like people and pages who are relevant to the job you want. Contact them through social media, send a tweet or a message introducing yourself.
Good luck!