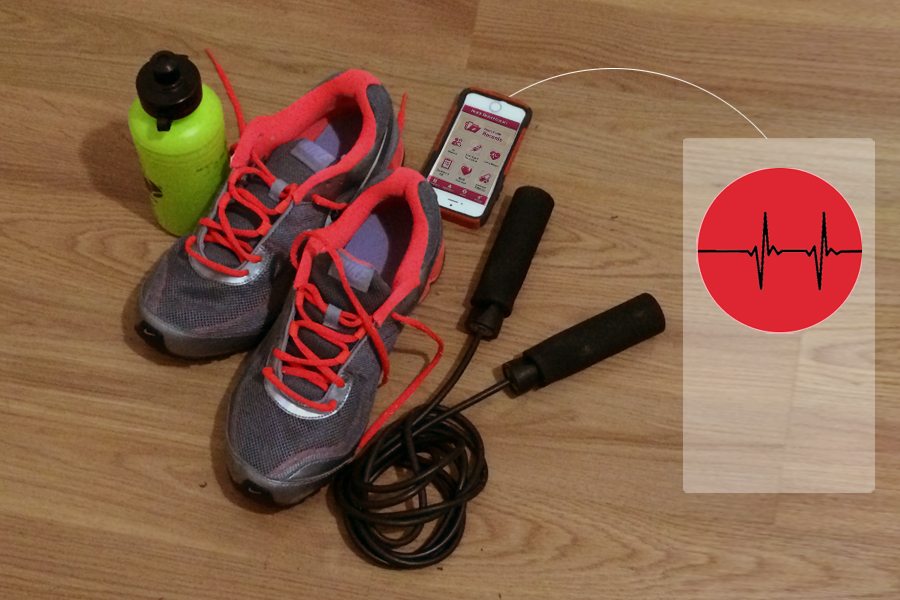 Your smartphone can help you get fit with these five apps
Exercise is crucial to good health, and being too busy is no excuse. You can get fit with technology on your side, all you need is your gym shoes, smartphone and internet connection.
Whether you want to be in competition with yourself or someone else, fitness apps are a great way to keep motivated and fit. Working out at home, you can make good use of your fast and reliable Teledata connection.
Here are five great fitness apps.
Couch to 5K
Couch to 5K is a popular app and a good way to get you moving.
This nine-week plan is for people who want to start running.
It eases you into running 5km over the nine weeks, combining walking and running with warm ups and cool downs. Each workout lasts 20 to 30 minutes and you do it three times a week.
A virtual motivation coach will get you fit and keep you that way. 
The app will also monitor your distance and pace and map your routes. To make sure you are accountable, you can also share your progress on Facebook through the app.
Home Workouts
Sometimes it's easier to workout at home, and if you are using a Teledata connection you know you won't have to worry about it cutting out halfway through your pushups!
The Home Workouts  apps doesn't require any free weights or machines. It uses a text to speech engine so you can perform the entire routine without stopping your exercise.
The app has a warm-up workout as well as a cool-down stretch, and there are illustrative details to help you figure how to do the exercises.
To keep you on track, there is also a calendar and you can create alarms for the days and hours you want to perform a training programme.
Runkeeper
This is for budding and experienced runners alike, and it's an app that uses GPS to track your results and improve your performance.
Runkeeper offers detailed stats about things like pace, distance, time, and calories burned. You can lose weight, improve endurance or run a race with the different programmes on this app. 
Advanced runners can do 10k, half marathon and full marathon training built by renowned coaches. Over on Facebook, you may see people sharing their results from this app, and why not? Sharing results can keep you motivated or competitive with your friends.
45 million people across the world already use this app. And it's not only for runs, you can also track walks, bike rides, training workouts and many other fitness activities using the GPS.
Fitocracy
Fitocracy is an app for those who need extra fun and motivation in workouts.
With this app, you "track your workouts, earn points, unlock achievements, beat quests, and slay the laziness dragon," its Google Play description says.
Keeping fun as a priority, you earn points, go up levels, and complete quests for bonus points in this app. You can also earn badges by reaching milestones.
Pocket Yoga
Yoga is a great exercise, and the app Pocket Yoga lets you keep up with your practice at your own pace in the comfort of your own home, using your Teledata connection. You just need your mat and phone as the app will guide you through your entire session. There are 27 sessions to choose from, of varying duration and difficulty. You can learn the poses with the pose dictionary which gives detailed explanations of the correct posture, alignment, and benefits.
The app keeps a log of all your yoga practices to track your progress.