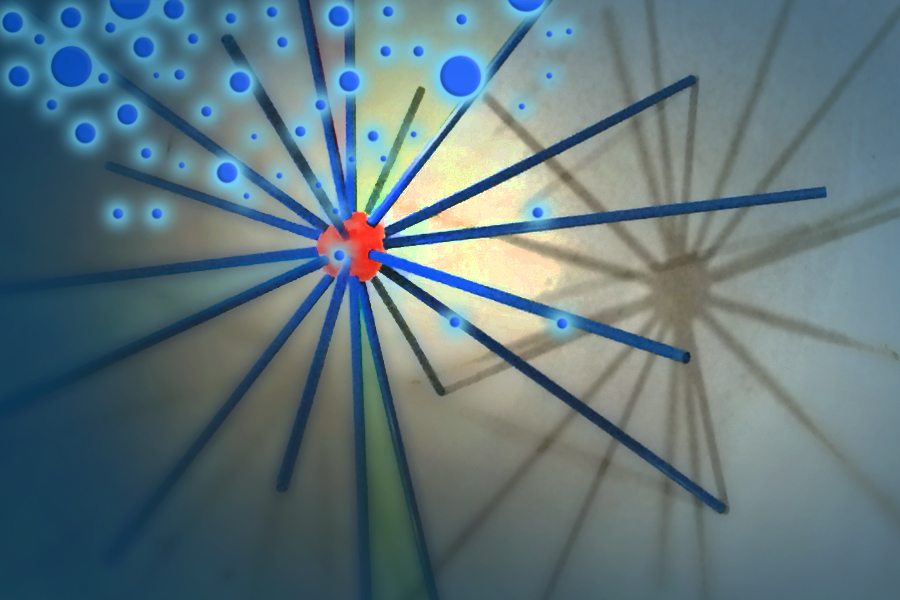 The future of the internet: Virtual Reality
Virtual Reality is the next big thing in mainstream internet development.
While you may think virtual reality is still just for sci-fi movies and high tech games, it's not.
It's an industry growing very quickly, so much so that a report by CCS Insight predicts that augmented and VR hardware will become a $4billion market by 2018.
Virtual reality can let you do things, and see things that might be impossible in the real world. Want to swim deep below the ocean? How about visiting space? Do you want to hang finally out with your favourite celebrities?
VR is about simulating parts of our reality using high-performance computers and sensory equipment, like headsets and gloves. Virtual Reality is interactive and 3D. 
As explainthatstuff.com says, VR makes you think you are living in an entirely believable virtual world. It is two-way interactive: as you respond to what you see, what you see responds to you. If you turn your head around, what you see or hear in VR changes to match your new perspective.
 Here are some of the ways it is already being used. 
Training people
From flying to performing surgery, VR helps people prepare for difficult or dangerous jobs.
Flight cockpit simulators were some of the first VR applications.  Surgeons are also now routinely trained using VR. In a 2008 study of 735 surgical trainees from 28 different countries, 68 percent said the opportunity to train with VR was "good" or "excellent" for them. Only 2 percent rated it useless or unsuitable.
Games and entertainment
Across the world, gamers are making use of the technology, getting in high-speed car races, or taking part in some extreme sports.  There are many funny videos on YouTube showing gamers immersed in a VR game.
Most common and popular is the VR headset Oculus Rift. 
The Rift is primarily a gaming device and works best with virtual reality games created for it.
Virtual Reality real estate
Real estate companies have even jumped on board.
Instead of blueprints and static illustrations, home buyers can wrap on a VR headset and look around their yet-to-be-built home.
Virtual reality saves developers on having to build model homes and apartments. It only takes about six weeks for programmers to make these rooms for a digital show.
The UK Guardian reports a growing number of companies are specializing in virtual reality experiences for wealthy real estate shoppers.  There are also experts who believe it will become available to the wider housing market in future years when the technology becomes more ubiquitous, and hardware gets cheaper.
However, to be able to access these kinds of developments, a fast and reliable internet connection is crucial. According to Alexandre Pelletier, Head of Innovation at Tata Communications VR requires about five times as much bandwidth as HDTV, as well as very low latency to support an immersive experience.
And Fiber Internet is an excellent solution to them. Teledata offers Fiber Internet to homes and businesses in Tema and Accra. If you want to enjoy virtual reality yourself, then check out our offers.