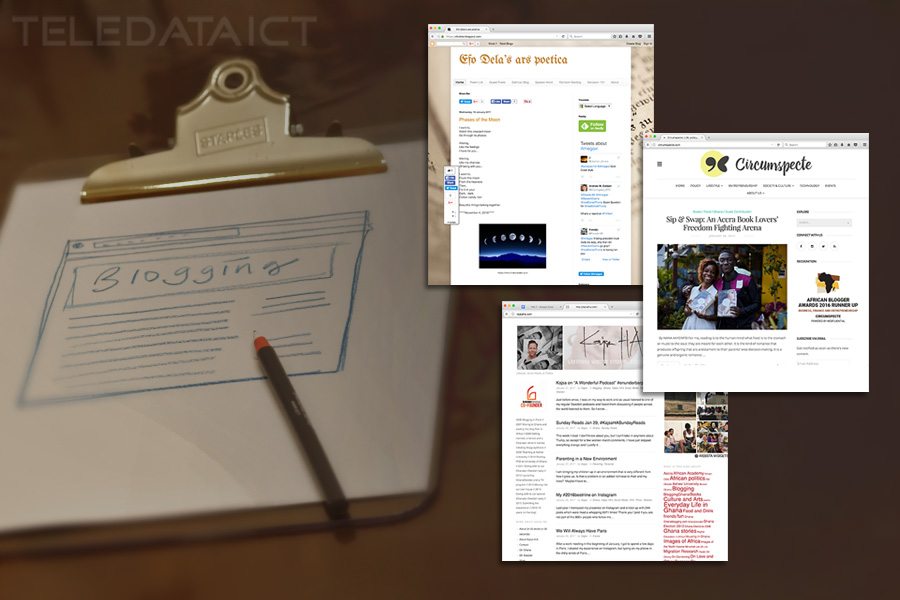 Meet the group leading Ghana's blogs: Blogging Ghana
Blogging in Ghana has exploded over the past few years, with writers shying away from traditional media, to create their spaces. Through their personal blogs, they are covering the latest news in the entertainment industry, business, and even politics. These bloggers are part of a group called Blogging Ghana (BloGh). Made of bloggers and social media users, they write out of Ghana or about the Ghanaian experience.
It is also an aggregator website that collects the latest posts and tweets from its members.
According to the group's Facebook page, Blogging Ghana serves as a forum for bloggers in Ghana to network and exchange ideas. It also promotes citizen journalism in Ghana and seeks to educate the general public in Ghana on the opportunities of social media.
They also like to reward those who have done well online, with an annual Blogging Ghana awards ceremony. They will highlight bloggers, social media users and even businesses for great content.
During the 2016 election Blogging, Ghana was also behind Ghana Decides. This was a nonpartisan elections project which supports inclusiveness and issue-based elections in Ghana. It promoted the penetration of social media among traditional media organizations, government institutions, and civil society groups.
They also work to advise each other on issues to do with blogging and content creation. A recent post on the group's Facebook page by one of its members discussed what to do when someone steals your content.
Blogging Ghana also holds events which you don't have to be a blogger to attend. However, after going to one, like their #BytheFireside storytelling events, you should be inspired to take up blogging.
Check out some of these Ghana-orientated blogs, by members of Blogging Ghana.
Do you have a favorite blog in Ghana? Let us know what it is and why you like it in the comments below!