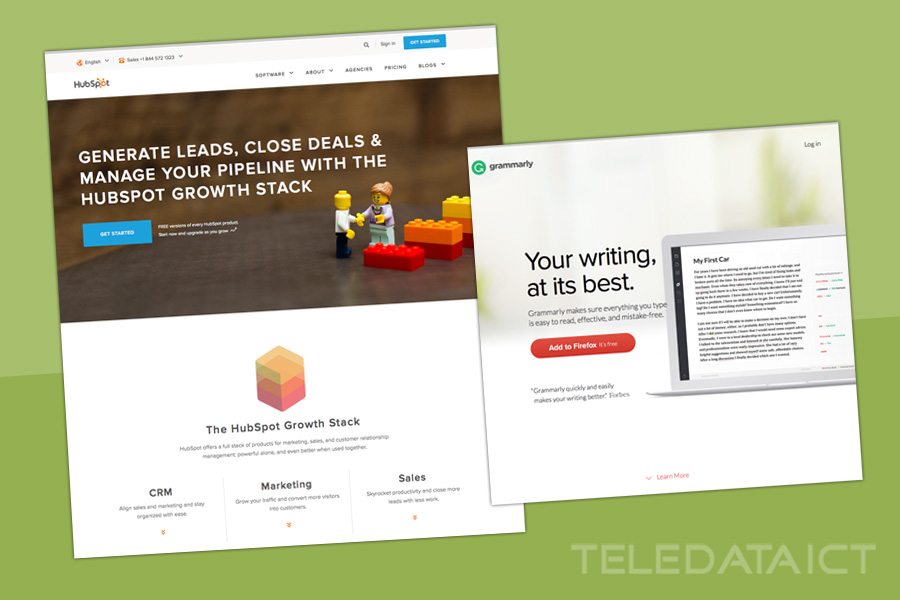 Links of the week: How to improve your writing online
If you send emails, write social media posts, blog or do any kind of professional writing and you want to improve your writing online, then, as usual the internet is an excellent resource. Each week Teledata brings you links from across the web to inspire, educate or entertain you. This week we are focussing on links that will help you improve your writing, whether that is for personal or professional use.
Use Grammarly to improve your writing online
One of the best ways you can make sure your writing is mistake-free is through the free plugin Grammarly. It is the world's leading automated proofreader. It checks for more than 150 types of spelling, grammar, and punctuation errors enhance vocabulary usage and suggest citations.
It's super easy to use; you can either copy and paste any English text into Grammarly's online text editor, or install Grammarly's free browser extension for Chrome, Safari, and Firefox.
When it sees a mistake, it will suggest corrections and will tell you what is wrong with what you have typed. If you have installed the plugin, it will check your posts wherever you are writing, from Facebook posts to tweets.
According to the website, Grammarly has millions of users worldwide, including more than  600 leading universities and corporations.

Thesaurus and dictionaries online
With online thesauruses and dictionaries we don't have the excuse of not knowing a word, or even failing to improve our vocabulary. Whatever you are writing, if you are unsure about the right words to use, or the context they should be used in, then consult an online dictionary.
If you keep using the same words over and over in your copy, mix things up! Try this synonym finder, just type whatever word you wanted to use, and then get a different one, that will mean much the same thing. A better vocabulary will help you improve your writing online.
How to improve your writing content ideas
Whether you blog for fun, like to do long Facebook posts to educate followers or you do content creation for a living, often it can be a struggle to actually figure out what you want to write about. Instead of wasting hours looking at a blank page, check out https://www.hubspot.com. Just type in three words – nouns are best, and this website will generate content titles for you. Test it out, and see if it gives you ideas that your blank screen won't!