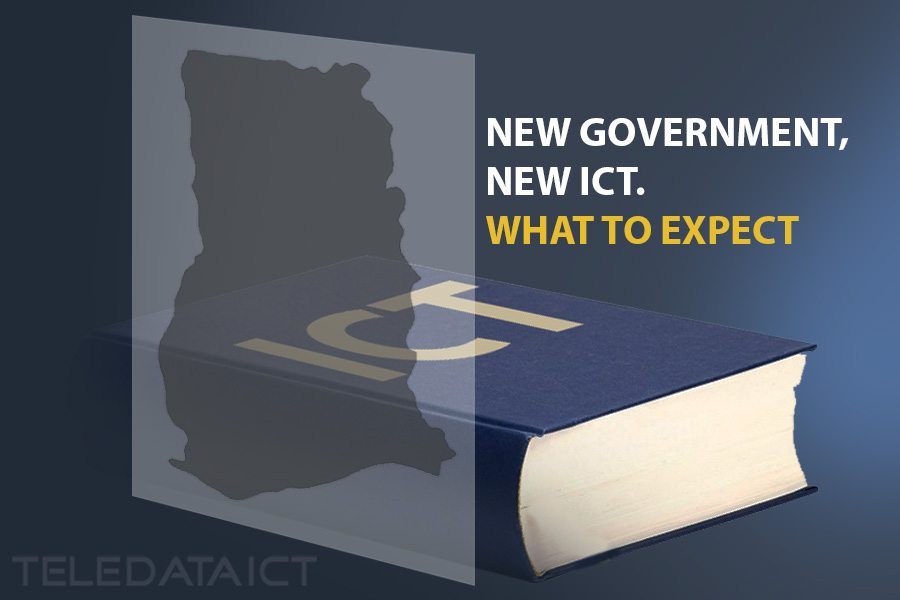 What can the ICT sector expect under the new NPP government?
Ghana now has a new government, and ministers have been appointed to lead it, but what has the New Patriotic Party said about the future of technology and ICT here? Teledata looks through the NPP Manifesto and articles on this. Here is what we can expect.
The NPP said it would put ICT (information, communication, and technology) at the center of the national development agenda. There is also a strategy to position the country as a regional ICT hub.
It said it would have a national identification scheme. In the first year in office, it will register every resident in Ghana.
The government also wants to mainstream ICT in the public sector – digitizing access to public services by establishing an integrated data warehouse of databases from key state institutions, using the National Identification System. It plans to automate the processes involved in accessing government services at both national and local government offices.
ICT Incubator Hubs for entrepreneurs
A focus within the manifesto is on creating opportunities for entrepreneurship. NPP plans to do this through ICT Incubator Hubs in regional capitals to build business possibilities in the private sector, it said. 
Here's what the NPP Manifesto had to say on this: "We recognize the huge opportunities in investing in the nascent but active app and software development ecosystem in Ghana. We plan, through Government procurement processes, and as part of our efforts to digitize access to social and public services, to invest in growing start-ups in the area. We will invest, in partnership with the private sector, in world standard Incubator Hubs, including workspaces and app development resources, to support the sector."
ICT Education pledges
 The manifesto also outlined a desire to improve the facilities and the curriculum for ICT education at all levels.
NPP has pledged to develop an online educational platform to host, stream, and share short videos of mini-lectures to classrooms or offices around the country. It also promised to ensure all teachers have ICT competence. It wants to bring free WiFi coverage for senior secondary and tertiary institutions nationwide.
There was also mention in the manifesto of  Youth Development & Sports Centres in all regions that will house a fully-equipped library and ICT hub.
A new direction?
On the website http://www.benephson.com, writer Jude Ephson tackled these promises. 
Jude finds those talented people in the ICT sector are not being allowed to reach their true potential. There are too many experts in app and software development who are instead fixing computers. They are in institutions such as banks and hospitals, helping to fix broken computers of staff members, he wrote. 
"For fear of unemployment, some app and software developers have had to enroll in other professional courses such as ACCA, to diversify their source of income. Some even end up being retrained to be bank tellers because there are no incubation hubs for them to elevate their careers in ICT," Jude wrote.
The writer wanted to see the government ensure startups are sustainable in order not to become a one-day wonder. Jude suggests experienced investors help ICT startups to raise more money to get their startups successful. 
"to make both talent and ideas not go to waste, the government should try merging those who have only the ideas but no technical skills, and those who have only the skills but no ideas to create more jobs in Ghana, instead of budding developers diverting their passion for ICT just because there is no hope for start-up aid."
What do you think of these plans and promises for ICT in Ghana?
Let us know in the comments below!