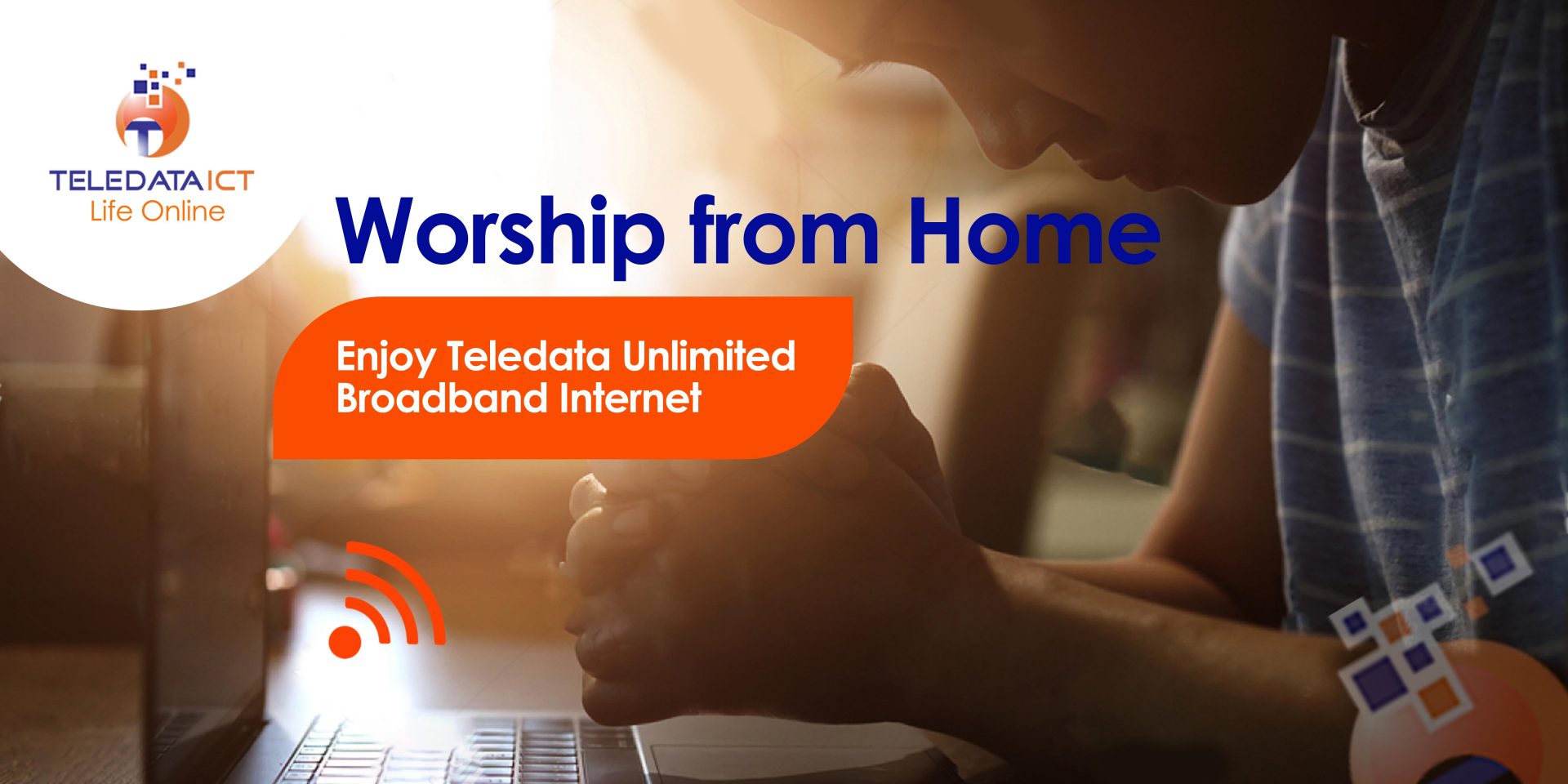 Worship From Home: Enjoy Teledata Unthrottled Broadband Internet
Worship From Home: Enjoy Teledata Unthrottled Broadband Internet
The COVID-19 pandemic has disrupted business markets. Increased unemployment and drive many other institutions volatile. Religious groups and centres of worship have also inevitably been hit hard in the face of this unfortunate crisis. Most of these worship groups suspended their usual in-person gatherings in the congregation and community. Many turned to online as a powerful platform to connect with divinity. In reality, people leverage an unthrottled broadband internet connection to recover their: "spirit-fulfilment" loss by going digitalised for their worship. 
These organisations are calling their online services "Virtual Worship." Dictionary entries for the word "virtual" include: almost but not exactly in every way a thing or quality and seen, heard, or experienced on a computer. Some institutions dislike the first definition and embrace the second. Online worship is NOT "almost but not exactly" worship. Whether worship occurs in-person or online, the body of divinity praised with an unthrottled broadband internet connection. 
COVID-19 Effect Religious Services
Many local interfaith partners moved their worship services, prayers, reflections and classes online because it's believed that in-person worship activities increased virus spread. Family and friends would not want to transmit the virus to their loved ones. A high-quality, stable unlimited and unthrottled broadband internet helps to ensure smooth communication during digitalised services. Thus, the worshippers are able to connect online and enjoy a community that supports spiritual well-being, models and inspire compassion, love, harmony and justice.  
One thing is for sure, without a consistent Teledata unlimited internet connection, online worship would be boring and uninteresting to partake. A poor connection would undoubtedly interrupt your ability to concentrate and follow the sermons preached.  Unable to interact with other people online during the services would be a waste of time. The sense of digitalised worship is an in-person replacement, so it's a platform to share moments of excitement and feel spiritual, a unique opportunity for interfaith engagement.
Call Us Now on 0242439499 / 0302211299 to learn more
---
Fill The Form Below To Find Out More
We hate SPAM and promise to keep your email address safe.