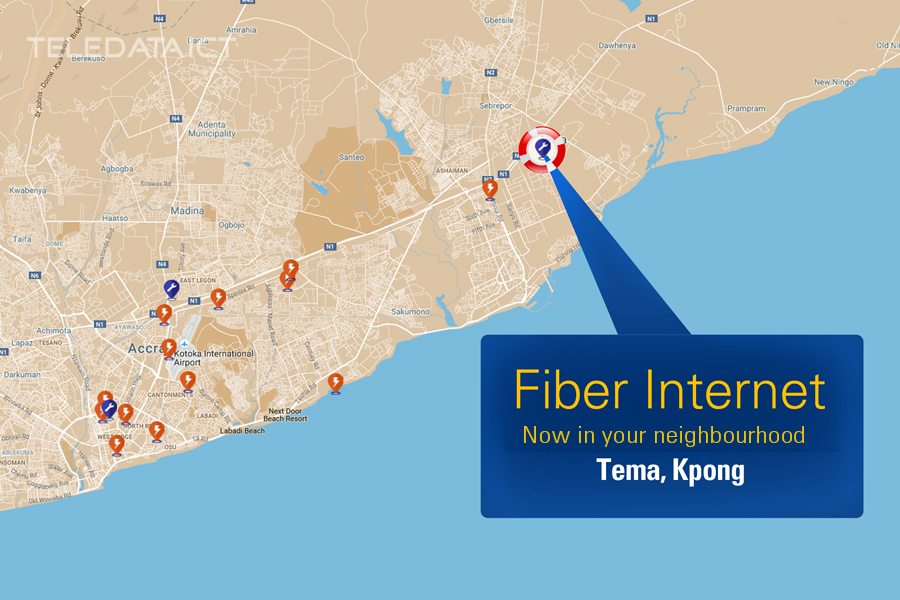 Fiber Internet Now In Tema Kpong
Are you in Tema Kpong and sick of suffering poor internet?
Fiber Internet now in Tema Kpong.
Teledata is to the rescue! We have installed a new hub to deliver super-fast and super- reliable Fiber Internet to your area. We have just lit up this new access site.
If you would like to have Fiber Internet service, then please get in touch, Fiber Internet is ideal for homes and businesses and our service is very competitively priced.
It's not only those in Tema Kpong who can access our Fiber Internet, check out our map to see if it's in your area and if not let us know you want it, and we will work our magic!
Contact us via 0302211299, on Whatsapp 0207258557, or you can email [email protected]