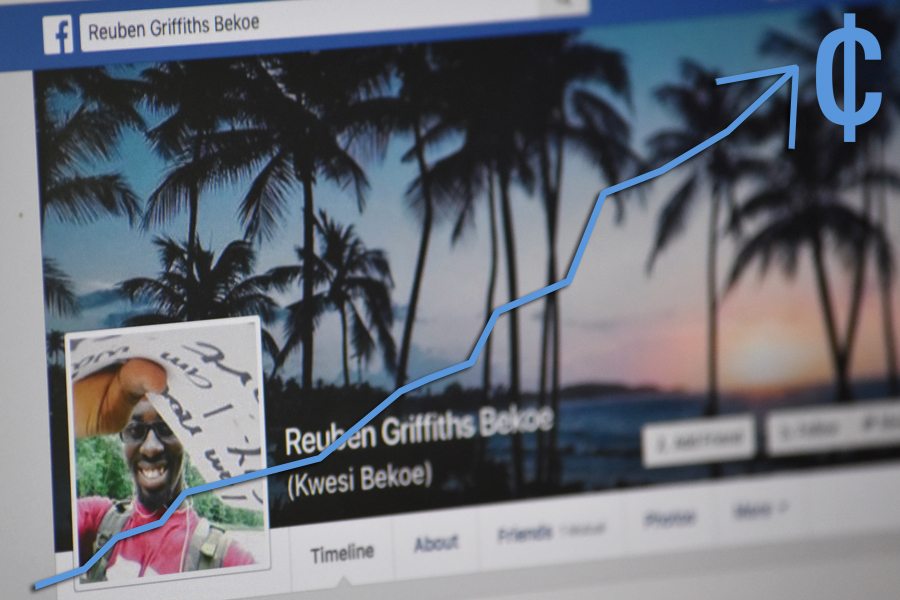 Using social media to raise funds for child cancer treatment
Using the power of social media, an Accra-based youth volunteer is raising funds for child cancer treatment.
Reuben Griffiths Bekoe spent his 22nd birthday setting out on a walk that took him from Kumasi to Accra.
Walking 260km, over six days in early August he wanted to raise funds for child cancer treatment and equipment for the cancer unit at the Komfo Anokye Teaching Hospital in Kumasi.
His goal is to pass on GH₵50,000 to help families pay for the treatment of children with cancer.
Reuben volunteers across Ghana on a range of projects, and he is dedicated to making a positive change in Ghana.
The power of social media
Leading up to his walk, and on it, he heavily relied on social media to tell people about his journey and get them to donate.
On his walk, he was always tweeting and sharing photos on his Facebook, Twitter, and Instagram. He also did Facebook live updates, where people could get a live look at how he was doing.
Through social media, he got other people to join him on his walk and rallied more to come and meet him at the end of the journey at Accra Mall.
Relying on social media to get the funds and support for the hospital is a way to empower people to donate. Reuben says it breaks a stereotype, as many believe it is only celebrities who are successfully able to fundraise.
"Social media is critical as it has become part of our lives. I share my activities on my pages and tag people in the post, which makes it possible to let others see it. It helps reach more audience. People are moved when things are happening, and they feel they're part [of it] through social media," he says.
Impressed with his dedication and determination, Teledata has followed Reuben on his journey. We are euphoric to support him and his cause with a donation.
So far, Reuben has raised GH₵3,786.00 and a further £230.00 online through fundraising website gofundme.com.
You can follow Reuben on Twitter @RGBekoe.
Visit www.facebook.com/RGBekoe to see the photos from his walk and hear more about his quest.
To donate to the hospital unit through Reuben, you can do so here: https://www.gofundme.com/bez2zbcs
Or Tigo Mobile Money number 0571500010