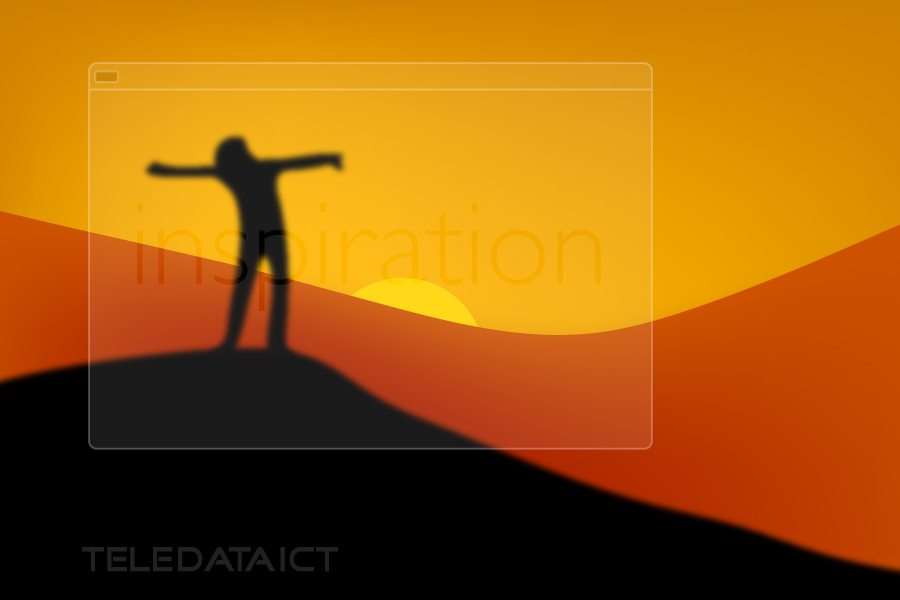 Teledata's favourite links of the week: Finding inspiration online
Welcome to March! We are two months into 2017! Remember those resolutions you made for this year? Most people have trouble sticking to them – perhaps inspiration is lacking? This week Teledata has searched the internet to find you the inspiration you may need to keep on achieving and reaching for your goals. There are lots of places to find inspiration online – here are some of our favorite picks.
Inspirational posters you can post on social media
Between the selfies and news stories on your Facebook page, now and then you might see someone sharing an inspirational quote, nicely laid out that speaks to you. These can be a great dose of inspiration when you are slacking off on social media – ready to send you back to work! You can find and share these messages yourself. Have a look at these websites to find some you think will be helpful. Spread the love by sharing them with your followers!
https://www.values.com/inspirational-quotes?page=2
https://www.brainyquote.com/quotes/topics/topic_inspirational.html
https://www.goodreads.com/quotes/tag/inspiration
Keep on track with these podcasts
Sometimes it's easier to listen to advice and inspiration than read it. While relaxing at home, stuck in traffic or going for a walk, podcasts are a great way to pass the time and learn something new. Better yet – inspire you! These podcasts will help you find your inspiration online. You can stream or download them quickly.
Try School of Greatness from a former professional athlete who went from sports to marketing. His podcast and website show others how to live more successful lives by interviewing some very inspiring and dedicated folk.
Get a daily boost of motivation with motivationtomove.com/podcasts/daily-boost-podcast/
This Ted Talk will show there is a lot of inspiration online
Another source to give you access to great and inspiring minds is Ted Talks.  There are so many inspirational talks hosted all over the world. People are sharing personal stories of perseverance to lifehacks to keeping you on track.
Particularly relevant to individuals who feel life is stagnant – check out this video. It will help you overcome hopelessness and realize how great life can be, and the people you have in it.
This guy is incredibly inspiring – limbless and living life to the full!