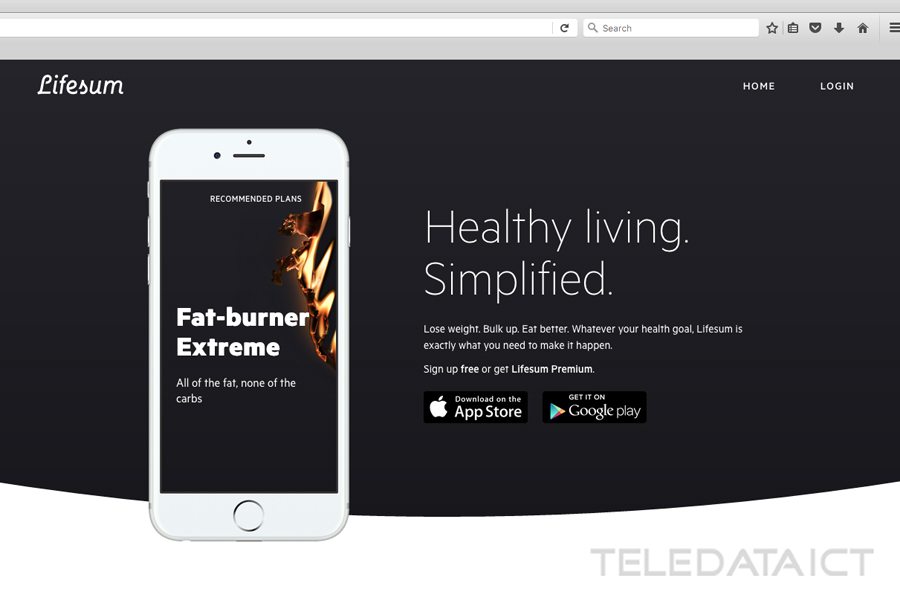 Teledata's favourite links of the week: Apps to make your 2017 better
Have you got any New Years Resolutions? For many people, a new year brings new goals. And chances are you will find apps to make your 2017 better. Whether it is getting fit, being more productive or saving some money, download the below apps today to get yourself on track for a new and improved you for 2017.
Lose weight with this app
This app, for both iPhone and Android, is meant to help you reach your health goals.
With the tagline 'Healthy living, simplified,' this app is aimed at making people everywhere lead healthy lifestyles. It combines technology and applied psychology with personal preferences to help people form habits that build towards healthier, happier lives.
The app says it helps you make better food choices, improve your exercise, and reach your health goals. It reminds you to drink enough water, gives you feedback to improve the quality of what you eat and even offers tips to get through the tough days. It has 4.3 stars out of 5 in the Google Play store, with reviewers saying it is great to sync with smart watches, with people saying it helps to lose weight!
Use this app to be more productive
As far as apps to make your 2017 better go, this one is key. It will help you to become more productive – to use your time more efficiently by keeping track of what you need to do. Wunderlist is all about making lists. It's free and super easy to use. You can make however many records you want, and give them separate names. When you need to do market shopping, put what you need on the list. You can access this file from any device which is great as the records are saved in the cloud. You can also share your files with others, which is suitable for work or family life, to make sure you are all on the same page.
Being productive means being organized- planning your life and listing what is important. Give this a try for your new 2017 self.


Save money with this Monefy app.
If you are making goals for 2017, then chances are, saving money for something is on there. That could be for a trip, a house, or even rent for next year to live somewhere a bit nicer. So, like most things, you need to plan for success, and this is one of the apps to make your 2017 better.
This app lets you track your expense easily. You just add your expenses to the Monefy app, and they are there, from taking a taxi to buying some jollof, add it to the app and see where your funds are going. This app lets you also put any money you earn, so you always have an idea of your balance. You can also sync the data to your other devices, so you keep a constant eye on where you spend. You have categories your spending goes into. The free version of this app only has GBP as the currency, but you can pretend it's cedis.