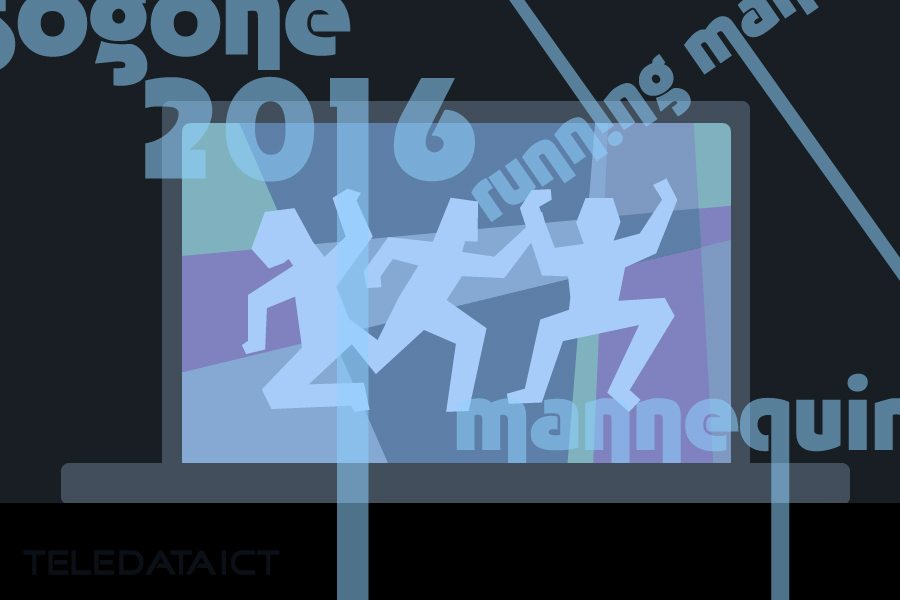 Teledata's Favourite Links of the Week: 2016's viral social media challenges
We are only a month away from a brand new year – so it's time to start recapping the year that was. This week Teledata brings you some links from the top viral social media challenges that bounced around the world through 2016.
For most social media challenges, all you need is an internet connection, a smartphone, some friends and the ability to make fun of yourself! And there's still a month left, so if you haven't tried any of them, why not give it a shot! Link them to us at Teledata so that we can see your moves too!
The Running Man Challenge
In May, police from across the globe challenged each other to show their moves for a 'Running Man' dance challenge.
The first video was posted on the New Zealand Police Recruitment Facebook page on May 3, with a challenge to other law enforcement departments to get on their dancing shoes.
Within a week, the "Running Man Challenge" spread across the globe, with police of varying dancing ability taking it up. From Scotland to New York to London, this viral social media challenge had police and civilians laughing.
It all started with New Jersey high school students. They started putting videos of themselves dancing to 1995 track "My Boo" by Ghost Town DJ's on Instagram in January. It was then picked up by college basketball players before eventually catching on with the NBA. Then the police took it on. Check out this one from the New Zealand Police.
Mannequin challenge
This is the most recent viral social media challenge. It just involves people keeping very, very still – like a mannequin. An interview with New York Post reveals it all started with a teenage girl in Florida, the USA who was playing around with her friends at school when she came up with the freezing idea.
She posted the video to her Twitter account inspiring other classes and nearby high schools to make their own. Then the celebrities started catching on when rapper Rae Sremmurd — whose song "Black Beatles" is the background music for all of the videos — took up the challenge at one of his concerts. Since then everyone from Hillary Clinton to Beyonce has done it.
Check out the compilation over here of some of the best.
So Gone 2016  viral video challenge
There's also the  #sogonechallenge that has been around since about August, where celebrities and civilians alike have been rapping random verses to an old school R&B beat. 

This viral social media challenge dares people to freestyle their verse over the instrumental version of US star Monica's 2003 hit "So Gone." According to thewrap.com, the song sees participants rapping love bars to their significant others. According to Vulture, the challenge went viral once Chance the Rapper spit an ode to his girlfriend.
Even the original singers of So Gone, Monica, and Missy Elliot took on the challenge.