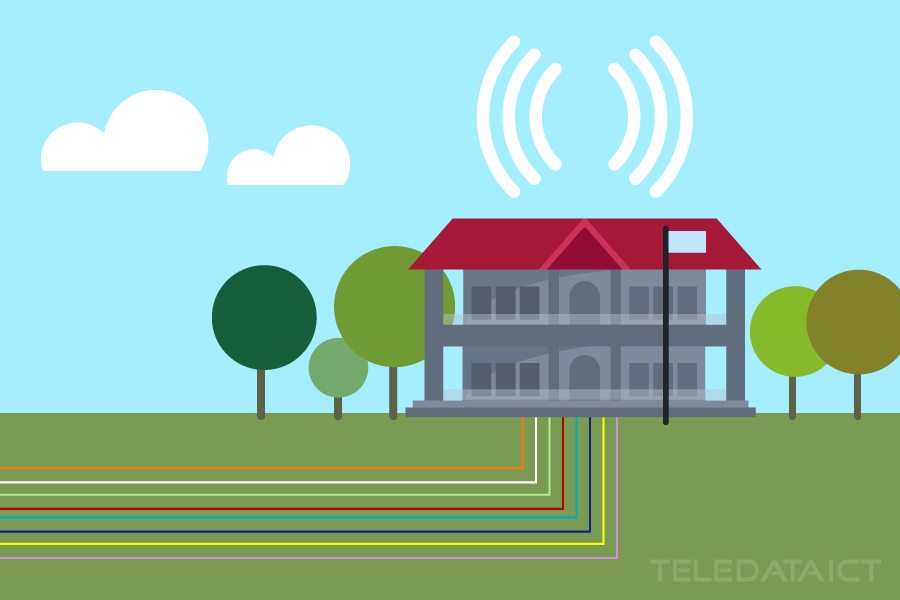 Teledata Fiber-To-The-School Internet at AIS
Teledata Fiber-To-The-School Internet at AIS. Students and faculty at Association International School in Airport Residential Area are now enjoying ultra-fast, reliable Fiber Internet, installed by Teledata. The school has joined millions of people across the world making the switch to Fiber.
Teledata connects Association International School with, high-speed fiber-to-the-School Internet.
Through Fiber-to-the-School (FTTS), also called "fiber to the premises" (FTTP), which is the installation and use of optical fiber from a central point directly to individual buildings such as residences, apartment, school's, buildings and businesses to provide unprecedented high-speed Internet access.  Teledata Fiber-To-The-School Internet at AIS. Association International school joins a long list of clients who will now have access to, high-speed dedicated internet with the added bonus of unlimited data. They won't have to worry about pages not loading, videos buffering or failed downloads with our Fiber-to-the-School internet. They will enjoy unlimited data at speeds of up to CAPACITY
A recent survey conducted by SBC Communications Inc. shows that Internet speed is a major factor in determining where students connect to the Internet and what online tools they use to complete assignments. It concluded that high-speed internet access is a valuable resource for students.
High-capacity Fiber broadband brings dynamic resources into the classroom while promoting seamless communication and partnering with teachers, students, and parents. These connections allow for: Personalized instruction that allows students to learn in the way they are best wired to process information, in the style that conforms to them, and at a pace that matches their own.
Resource sharing and more interactive classrooms: teachers are leveraging the popularity of these interactive tools to supplement in-classroom learning by using an array of Web 2.0 tools such as wikis, blogs, video conferencing, and podcasting. Teledata Fiber-To-The-School Internet at AIS. These tools can be used to enable a variety of blended learning experiences, including virtual work teams, which allow individuals to work together on specific projects. Most importantly it increases effectiveness and productivity.
For more on Teledata's fiber Internet services, please contact us now