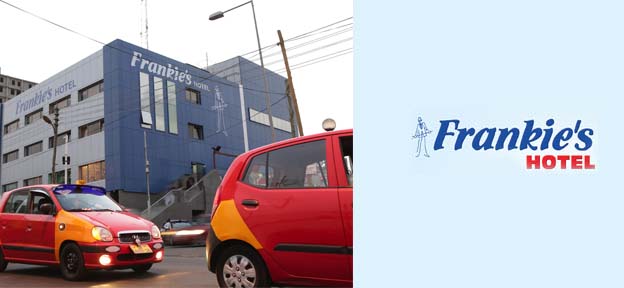 Fiber Internet Now at Frankie's Hotel
Teledata delivers fiber internet service to Frankie's Hotel in Osu offering Broadband speeds up to 1 Gbps. Fast and Reliable Broadband Internet and WiFi Connection.
Guests and hotel operations require a powerful, fiber internet connection. For reliability, speed and bandwidth.
It makes no difference how good your WiFi network is if the Internet connection itself doesn't provide the capacity needed.
Travelers spend a considerable amount of time on the road, often have to connect to the Internet from places other than home. Even though Internet access is nearly ubiquitous, Internet access while traveling can be expensive and sometimes, surprisingly limited.
Almost every hotel provides Internet access, but there may be situations in which you have to look for a public Wi-Fi hotspot instead of using the hotel's Internet service. Some hotels are notorious for blocking various protocols and Web sites. For example, a lot of hotels block Netflix to try to get customers to order pay-per-view movies or VoIP to force users to use on premise telephones, which can cost a premium a minute or more.
Of course, hotels don't just block Web sites and Internet protocols in an effort to make money. Sometimes, they may have security or bandwidth preservation in mind. Some hotels block instant messaging traffic, YouTube videos, and even video conferencing.
Some hotel rooms offer wired Ethernet in addition to the Wi-Fi signal that can be found throughout the hotel. Oftentimes, the wired connection results in a more reliable experience. Sometimes in hotels, the airwaves are oversaturated with Wi-Fi traffic, which may lead to slow or unreliable connectivity. Using a wired connection allows you to avoid the frustration of not knowing what you're going to get with Wi-Fi.
Some hotels have been known to charge as much as $40 for Internet access, so it's tempting to stay at one that offers free Internet access. Before you book, though, it is a good idea to do a quick check online to see if there's a catch to the free Internet access.
To learn more about our fiber internet services please visit our website