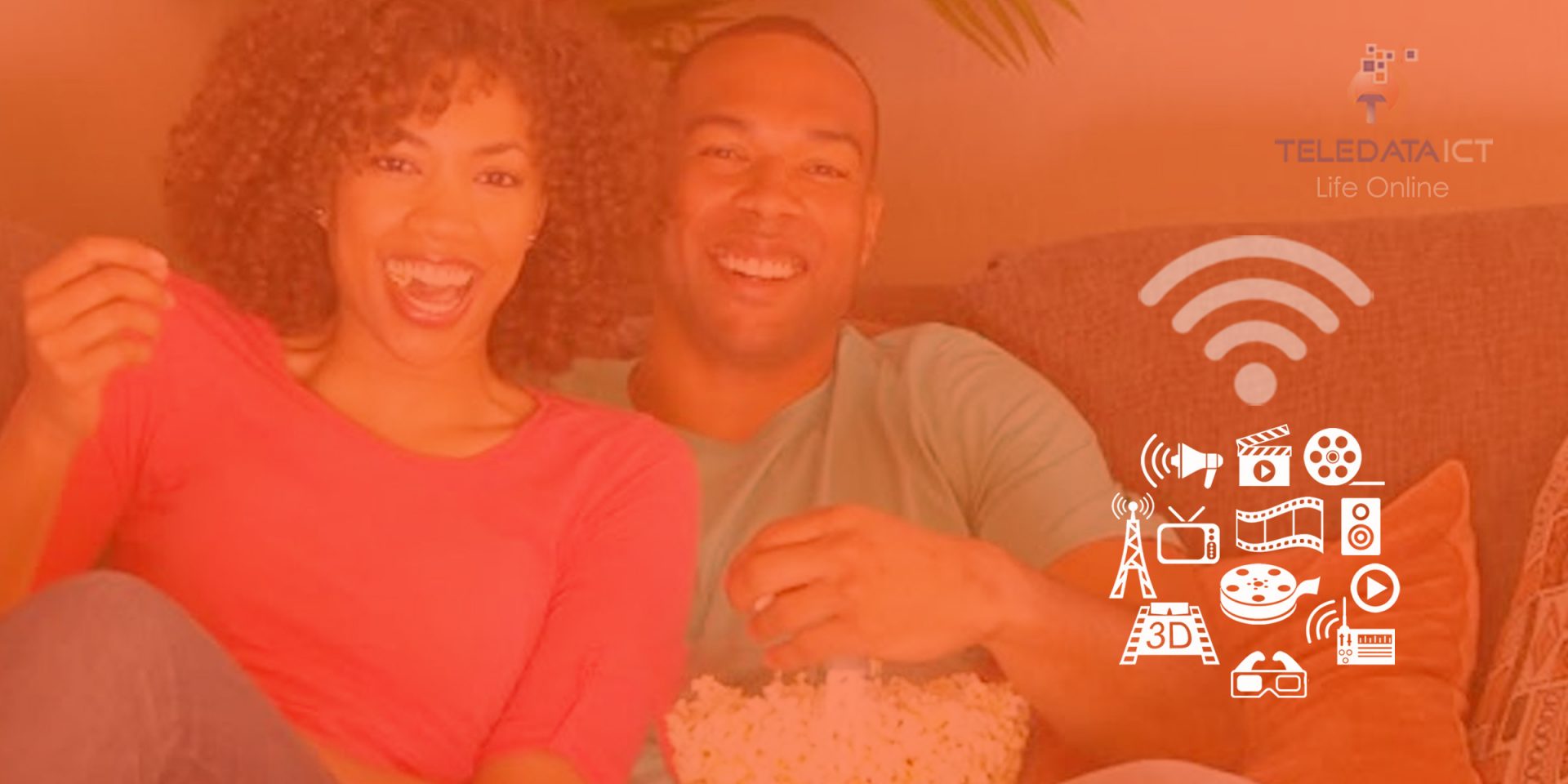 An Unlimited Movie Night You'll Never Forget
Guess you love watching movies? You don't like spending a lot of time or wasting money streaming movies online. The truth is that you can spend little money and still enjoy exciting films with endless internet.
Endless Internet
Before I signed up for Teledata Unlimited Internet, I used to spend twice my current GHC 175 package with another internet service provider every month to watch movies with my family. It was hell and very costly. I couldn't stand it, and I don't want you to follow in my footsteps! 
……… The Love birds 🙂
Let me tell you a short story!  Kojo & Ama were anticipating a  night of non-stop pleasure until disaster struck! Kojo and Ama had decided to finish watching a week-long movie series, something they had been looking forward to for some time. The best friends liked to spend time watching funny, entertaining movies along with a  big bowl of popcorn. They loved the intensity of the films, the excitement, the cliff hanger moments which was often ruined as then internet data caps ends ending the couple's cheerful happiness. 
Don't Get it Twisted! Endless Internet Benefits are Real 
How would you feel if you were in the shoes of this couple? Frustrated? Depressed? Annoyed? I get it!! , I know many people who've experienced a lot more emotional trauma because of internet caps or an unstable internet connection but, wouldn't it be amazing to be able to watch as many movies you want without having to worry about internet caps.  Who wouldn't love this? By not having to worry, you can stay excited & happy. Not only will it allow you to watch more movies, but more importantly, it will save you extra money by buying unlimited internet from Teledata.
I believe that this is something that every individual-rich or average income-earner will like to have. Unfortunately, we can see the cost of online streaming and pleasure as two separate experiences. One drains energy, while the other improves your mental health. Watching movies online can create good memories.
According to telehop here are 5 Reasons to have endless Internet. 
You don't have to pay more to watch more movies online. Honestly! Take advantage of this Unlimited Internet opportunity today. By signing up for Teledata's unlimited internet packages, you can enjoy high-quality Bollywood, Nollywood, Hollywood,  Ghanaian movies and comedies online.
Call Us Now on 0242439499 or 0302211299 to learn more
---
Fill The Form Below To Find Out More
We hate SPAM and promise to keep your email address safe.