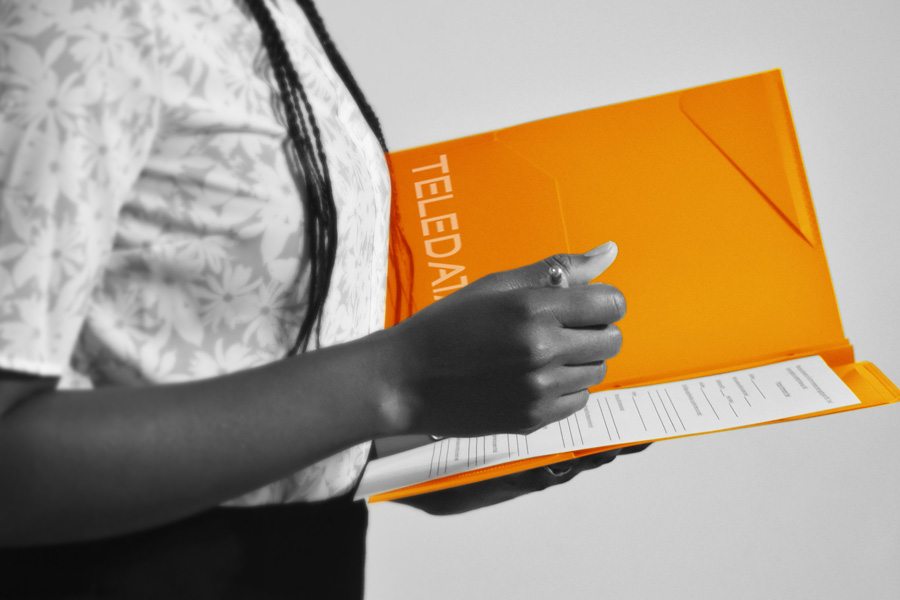 How Teledata hires National Service workers
At Teledata we believe in helping young Ghanaians grow and develop in the workforce, which is why we take in National Service recruits. We also work to employ them once they have completed their posting.
"We realised the job market is now too difficult for the new entrants to enter, so we have built a base of employees who we are working with," Emmanuel Tettekpe, Human Resource Manager says.
Teledata takes these recruits posted as part of a government programme for tertiary graduates. After this one year service, they have the option of staying on with Teledata. 
"We take on those who have shown excellent skills and we take them on for a two-year training. Then, those who are excellent at what they do, we give them permanent employment."
Currently, there are eight people at Teledata on National Service across the customer service and marketing departments.
Those that came before them stayed on after their National Service. We placed them in the finance, customer service, sales, marketing and technical departments.
"We have retained all of them in the trainee programme so after two years, if some don't leave to other opportunities elsewhere, they will stay on to the good thing they have here," Emmanuel explains.
Teledata is helping build Ghana's workforce through its National Service training
Teledata likes to offer the National Service workers a sense of worth, Emmanuel says.
"In National Service, there is a perception. When I was doing National Service I had friends who were in the ministries – they do minimal work, they just send them on errands. In a private organisation, it is different. We put you to work and give you tasks," she explains.
Not only is this method good for the future of Teledata's workforce, but other businesses will also benefit, Emmanuel says.
Teledata encourages and helps National Service workers grow. Good work ethic, initiative and dedication are critical.
"We believe it is a grooming ground for us to keep them. Even elsewhere – wherever the National Service person goes, these things are part of their performance so they will excel in what they do."
All managers actively engage with the National Service workers.
"We all work hand-in-hand as a team. We don't treat the National Service persons differently. They are all part of our staff force."