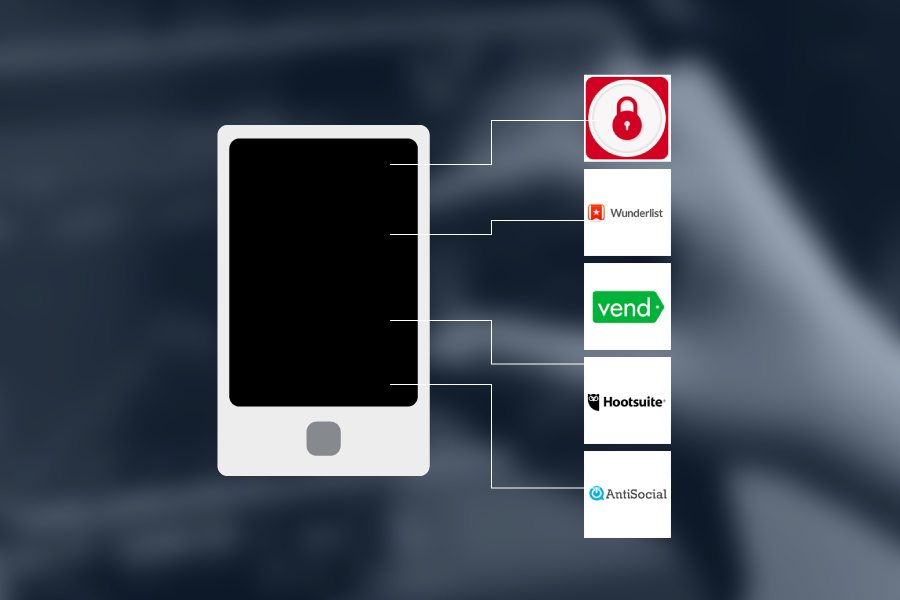 5 Apps You Did Not Know About
5 Apps You Did Not Know About. Here are five useful apps you did not know about that make life simple apps help you save time.
Wunderlist
Wunderlist takes the concept of to-do lists to the next level. As a cloud-based task-management platform, Wunderlist allows you to create, manage and share tasks from your smartphone, tablet, computer, and smartwatch. With access from anywhere, you can easily plan for anything and work collaboratively on projects with your colleagues, friends, and family. Set due dates and reminders and assign tasks.
5 Apps You Did Not Know About. A few additional features include email management and the ability to set up recurring tasks and maintain collaboration on files. Wunderlist is an incredibly useful tool that goes beyond a simple to-do list. It allows you to sift through the clutter and manage your time effectively. Whether your lists are work-related or just for fun, with Wunderlist you never have to miss a deadline again!
Get it on iTunes and Google Play.
Vend
Vend is an outstanding cloud-based point-of-sale and retail management software that lets retailers run their businesses in-store, online, and on-the-go by allowing you to turn your mobile devices into a point-of-sale system and conduct business from virtually anywhere.
5 Apps You Did Not Know About. Even more, Vend enables you to manage your inventory, create customer loyalty programs and shed light on sales insights with data-driven results while also allowing you to operate offline.Vend is able to run on any device that has a web browser, and also helps retailers to sell across multiple channels.
Get the app on iTunes.
AntiSocial
Cigarettes are out, Social Media is in. It is the drug of the twenty-first century and thanks to social media, we are more distracted than ever. The average attention span these days is around eight seconds – shorter than that of a goldfish!  Now, this is where Antisocial comes in.
AntiSocial is an app that tracks and reports on your smartphone usage. The app monitors how you use your phone, calculates how many times you unlock your smartphone, the minutes you spend on social media each day and which apps are consuming your time the most. It gives you real-time metrics based on your overall usage by using an algorithm.
You can use this information to block the apps that waste your time and to eliminate distractions at the source so as to be more productive. AntiSocial goes beyond reducing the temptation to engaging your phone unproductively. Get it on Google Play.
Hootsuite  
Social media is essential for every business, but with the growing list of activities to do every day, it becomes difficult to keep your social media pages active and your followers engaged.
HootSuite is a social media management platform that allows you to easily manage all your social media accounts from one easy-to-use dashboard. With HootSuite, you are able to make instant and scheduled posts to all your social media profiles all at once and also interact with people to see what others are saying about your business through your live dashboard. You are also able to assign questions, concerns or anything that warrants a response on your social media page to a team member right from your phone.
HootSuite will also track and notify you of relevant social activities so that you can create and share timely and engaging content that appeals to your audience. It gives you in-depth analytics on the performance of your pages and helps you target the right audience.
Lock Me Out
Want to enjoy some organic device-free, distraction-free time? Lock Me Out is the way. It is a simple but powerful application that allows you to lock yourself out of your device for a chosen time period. This is how to use; set a PIN which will unlock your device after the lockout period. Once it is locked, the app will change the PIN to a  random number throughout the lockout period and change it back to original once the lockout period is over.
5 Apps You Did Not Know About. You will still have access to the lock screen and its widgets so that you can still make emergency calls, answer calls, and use the camera.
Get it on Android